Scott Hastings and Dougie Donnelly join forces for virtual rugby club dinner
Event will raise funds for clubs in Scotland affected by coronavirus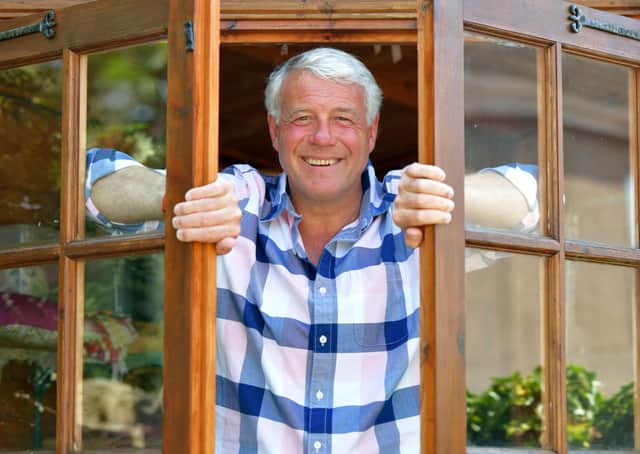 Scott Hastings will speak at the virtual rugby club dinner. Picture: Michael Gillen
Former Scotland international Scott Hastings and TV presenter Dougie Donnelly are to speak at a virtual dinner which aims to raise funds for rugby clubs in Scotland affected by the coronavirus.
The event, to be broadcast free on Facebook at 8:30pm on 24 July, will be hosted by the Scottish Rugby Blog, a website run by a group of Scottish rugby fans who will ask viewers to donate the cost of a night out to their local rugby club.
"We know how difficult it's been for community clubs in Scotland during the coronavirus," said Cammy Black, deputy editor of the blog. "Clubs rely on events like their annual club dinners to raise vital funds and we wanted to do something to help. Clubs are the lifeblood of Scottish rugby and it's important we do everything we can to make sure they survive to help bring through the next generation of players and fans alike.
"We're encouraging clubs to set up watch parties and open up virtual bars on the night to give people an opportunity to donate money to help keep them going. My home club Berwick Rugby Club did this in the early stages of lockdown by organising a watch party for last seasons national Shield Final and opened up a virtual bar on their website which is still open now".
Hastings and Donnelly will be joined by other speakers on the night including Scotland international Rhona Lloyd, international referee Hollie Davidson and Squidge Rugby, a popular rugby analyst from YouTube.
"We're obviously delighted to have Scott and Dougie agree to make speeches," said Black. "We're also really pleased to be able to bring in some new voices as well. We really wanted to make sure our speakers represented what club rugby looks like in 2020".
Want to join the conversation? Please or to comment on this article.