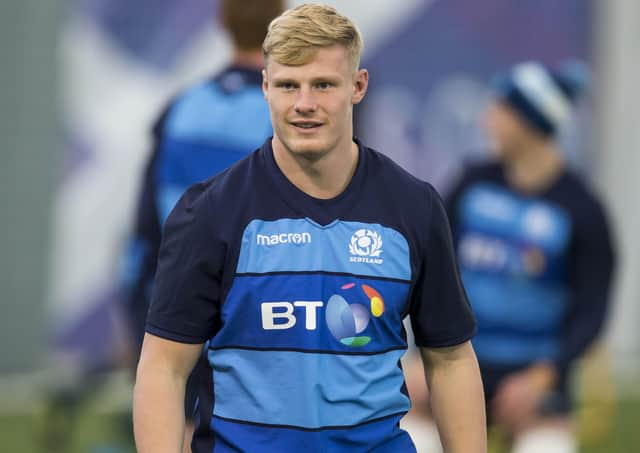 Matt Smith was called into the Scotland squad during the 2019 Six Nations. Picture: SNS
Former Glasgow Warriors flanker Matt Smith has announced his retirement from rugby at the age of 26.
Smith was released by Glasgow in May after a brief spell on loan with Edinburgh. He said that rugby was no longer enjoyable for him and that it was time to embark on the "next chapter".
Smith, who was capped by Scotland at under-20 level and was called up to the national squad for the 2019 Six Nations Championship, wrote on Twitter: "This has to be one of the hardest things I have had to do in my life. Today I announce that I have decided to walk away from the sport that I truly love and which has given me so much joy.
"However, given the current pandemic, I have had time to really reflect and come to realise that rugby is no longer enjoyable for me and that it had become a chore to get up for training. I have met some of the most amazing people on my journey and come out of it with wonderful lifelong friends.
"I thank all of the people who have supported me throughout my career, I would never have been able to do it without them.
"Thank you for giving me an amazing six years Glasgow Warriors.
"I would like to thank Neil Watson for all of his help with my next chapter.
"Over and out. Smithers."
Smith's great grandfather, Alex Smith, played football for Rangers and Dunfermline.