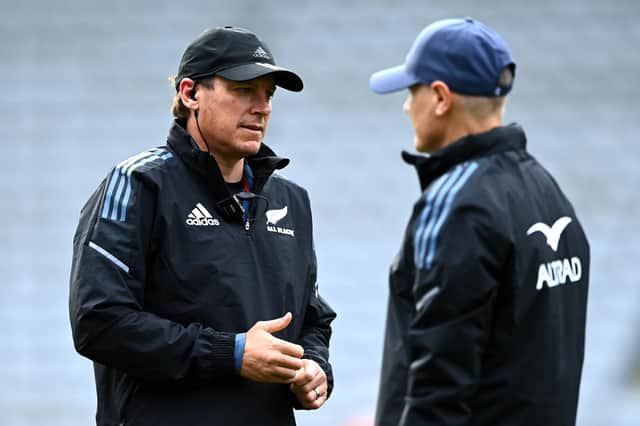 The pair will be involved in the forthcoming Six Nations championship and their arrival follows the departure earlier this month of AB Zondagh, the national side's attack coach. Mooar, 48, is an experienced campaigner with head coach experience at the Scarlets from 2019-20. From there he returned to his native New Zealand to look after the All Blacks attack as an assistant in Ian Foster's coaching team. However, he was sacked along with another All Blacks assistant, John Plumtree, in the aftermath of the home Test series defeat by Ireland last summer. He joins Scotland as a "coaching consultant" for the Six Nations.
Horne, 33, has made an impressive start to his coaching career, in a brief spell as head coach of the Ayrshire Bulls Super6 side and then from last June as skills coach for Glasgow Warriors. He will continue to work with the Scotstoun club which will limit his involvement with Scotland but he will be on hand for the opening two games of the Six Nations, against England and Wales, and Townsend believes he can be particularly useful in the contact area.
"There are going to be two people supporting me," explained Townsend, the Scotland head coach. "I will still be coaching more of the attack. Pete Horne is going to come in. He has a couple of areas he is going to work with. He has done really well with Glasgow and he is still with Glasgow but they don't play for the first two rounds. I don't know how long Pete will be with us because they have to go to South Africa [to play the Emirates Lions] when we play France, but he will be around for the first two weeks.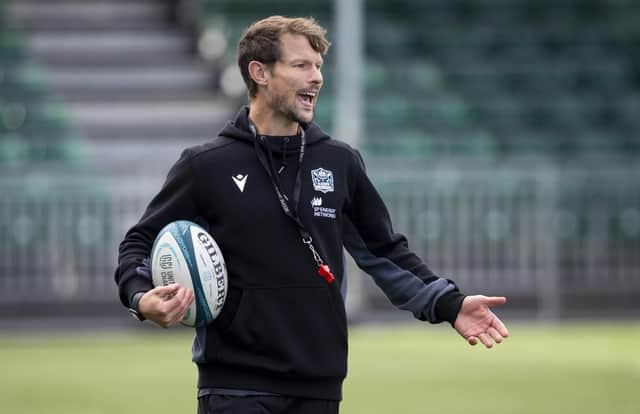 "Brad Mooar is coming in for the whole championship. Brad was the Scarlets head coach and was with the All Blacks until August. He will come in on a consultancy role and we will see what that looks like. He will be contributing to our coaching group, working with players. We've had a couple of consultants in recently. We had Frank Ponissi, who was the general manager of Melbourne Storm. He worked with our leaders and he came in during the 2021 Six Nations. Brad comes with head coach experience, but also an attack mindset. I connected with him when he was Scarlets head coach. He comes with a really good reputation having worked with the Crusaders, the Scarlets, the All Blacks. I've enjoyed my chats with him over the last few weeks around the game. There are areas where he can help us as a group."
Townsend sees Mooar's role as being more than just game-related, with his remit also including "how to connect better, problem solving". "There are rugby specifics as well," added Townsend. "He was involved in the three-Test series against Ireland. In the first Test a couple of coaches got Covid so I think he maybe led the programme that day. He is someone who has had a lot of experience at both club and Test level."
By effectively bringing in two coaches to replace Zondagh, Townsend has increased the size of his coaching team which already included forwards coach John Dalziel, defence coach Steve Tandy and scrum coach Pieter de Villiers but the boss denied it was a case of too many cooks.
"The more knowledge you have in the room the better you will be, I'm a big believer in that," said Townsend. "Getting people who have had head coach experience is a good thing. Steve Tandy was a head coach, John Dalziel was a head coach; those guys add to our environment. Pete has done a great job in the contact area with Glasgow. It was one area where we felt the backs had to improve from the autumn. That will be Pete's specific focus as well as working with the players on skills and adding to our group.
"Brad will have more of a general focus – the bigger-picture of attack with the backs and with counter-attack. But he is coming in on a consultancy role and he is new to the group. Pete is also new but he has obviously been coached by me and he has been an international player. He will be quicker to work with the group – half the squad are from Glasgow anyway and he has done a lot of work with the Glasgow backs. Brad is obviously getting an experience coming over for the Six Nations. We are banking on his experience and knowledge to add to our group."
Townsend has yet to decided if Mooar and Horne will be part of the coaching team for the Rugby World Cup which kicks off in October.