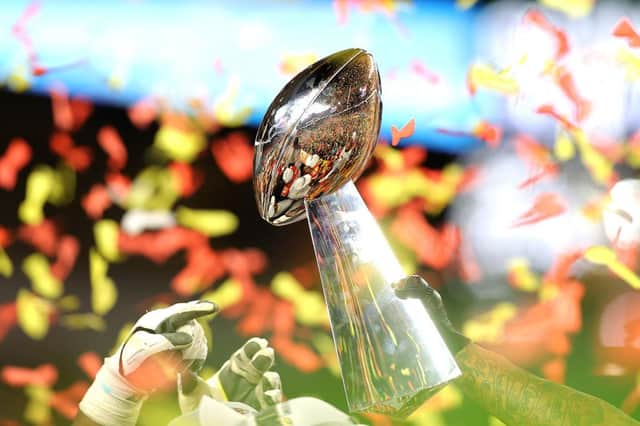 Tom Brady and Patrick Mahomes, arguably the best quarterbacks of their respective generations, are set to face off at Super Bowl 55.
Brady, who steered the New England Patriots to nine Super Bowls, booked the Bucaneers a place at 2021's showpiece final in a thrilling win over Green Bay Packers despite a shaky second-half performance which saw him throw for three interceptions.
Mahomes, meanwhile, ensured that the Kansas City Chiefs would be able to continue their defence of the Super Bowl with an imperious attacking performance, putting up 300 passing yards and throwing for three touchdowns.
The finale of the NFL season in Tampa Bay is just two weeks away, with the Bucaneers set to be the first ever history to play in a Super Bowl hosted at their home stadium.
The Bucaneers and the Chiefs will face off at the Raymond James Stadium in Tampa Bay on February 7, 2021.
The match is scheduled to kick off at 11.30pm (GMT) with play likely to carry on until roughly 3am.
How can I watch the match in the UK?
The game will be available to watch on both the BBC and Sky Sports.
The national broadcaster will be showing the full uninterrupted game on BBC One and on the BBC Sport website.
Who's performing at halftime?
The halftime show has become an unmissable component of the showpiece sporting event.
Jennifer Lopez and Shakira were the performers in 2020, while the likes of Prince, Beyonce and the Red Hot Chilli Peppers have performed at previous Super Bowls.
The Weeknd will be in the spotlight at this year's finale to the American football season.
List of previous half time performers
2020: Jennifer Lopez and Shakira
2019: Maroon 5, Travis Scott, Big Boi
2018: Justin Timberlake, The Tennessee Kids, University of Minnesota Marching Band
2016: Coldplay, Beyonce, Bruno Mars
2015: Katy Perry, Lenny Kravitz and Missy Elliott
2014: Bruno Mars, Red Hot Chili Peppers
2011: The Black Eyed Peas, Usher, Slash
Are fans allowed at the game?
The NFL confirmed that 22,000 supporters would be allowed to attend the match.
Of the 22,000, 7,500 will be vaccinated health care workers handed complimentary tickets.
The remaining fans will be required to pay for their tickets.