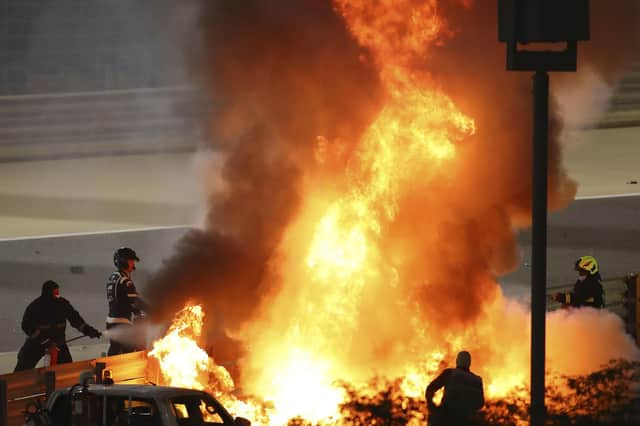 Staff extinguish flames from Haas driver Romain Grosjean of France's car after a crash during the Formula One race in Bahrain International Circuit in Sakhir, Bahrain, Sunday, Nov. 29, 2020. (Brynn Lennon, Pool via AP)
Frenchman Grosjean, 34, veered off the track after just three corners, hitting the barriers with an impact registering at 53G.
The TV cameras cut away from the flashpoint and the race was immediately stopped.
Grosjean's Haas team reported that the driver was out of the cockpit.
He was pictured sitting in the medical car before heading towards a stretcher.