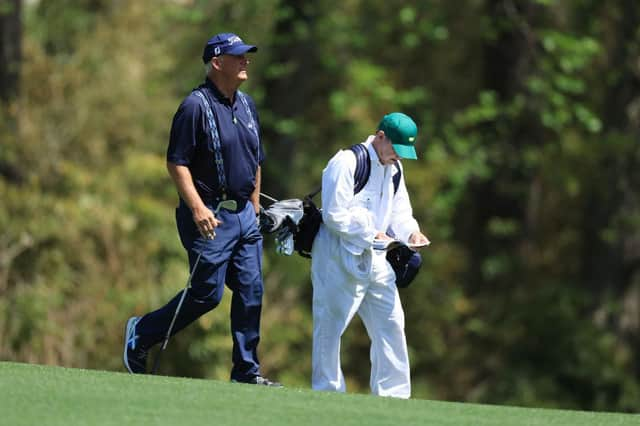 It follows the 65-year-old confirming that he'd played on the Champions Tour for the final time in last week's The Galleri Classic at Mission Hills in California.
"This is the last one," said Lyle in an announcement that seemed to take the over-50s tour's social media staff by surprise.
"You know, I've been travelling for 50-odd years now and the Champions Tour is a travelling circuit like all the other tours and you get to know the guys you play with and compete with.
"Yeah, you'll miss them to a certain amount, but you'll still see a lot of them on television. I mean, television's exposed golf so much in the last 25 years, it's incredible.
"I can sit in my house in Scotland and watch virtually every detail, who's gone where, done what etc. And then in the majors there's even more information through. So it makes it exciting."
Two-time major winner Lyle played in a total of 189 events on the Champions Tour but, surprisingly, was unable to land a single success.
It was a disappointing end to his tour career as rounds of 81-79-74 left him down in 76th place in The Galleri Classic, won by American David Toms.
"You never know," said Lyle, laughing, in reply to being told he'd by missed. "I could come out to Jacksonville, which was my home for 25 years and where we can rent a place or we can stay with friends.
"So I am sure the winters of Scotland will turn your mind a little bit and help you say 'let's get out of here for a month at least'."
Lyle is set to be the sole Scot in next week's Masters, which will mark his 42nd appearance and now looking like his last.
He produced one of the event's iconic shots from a fairway bunker at the last hole to land his historic win at the Georgia venue in 1988.