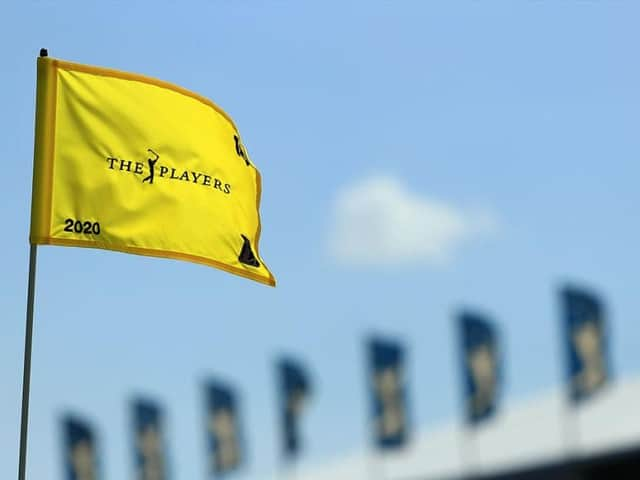 The decision came just hours after the circuit's commissioner Jay Monahan had announced plans to play the tournaments through to the Valero Texas Open behind closed doors.
It means the chances of The Masters being staged, even without any fans at Augusta National in a month's time, are very slim indeed at this stage.
"It is with regret that we are announcing the cancellation of The Players Championship," said a statement issued by the PGA Tour at the completion of the first round at Sawgrass in Florida.
"We have also decided to cancel all PGA Tour events – across all of our Tours – in the coming weeks, through the Valero Texas Open.
"We have pledged from the start to be responsible, thoughtful and transparent with our decision process. We did everything possible to create a safe environment for our players in order to
continue the event throughout the weekend, and we were endeavoring to give our fans a much-needed respite from the current climate.
"But at this point – and as the situation continues to rapidly change – the right thing to do for our players and our fans is to pause."
Monahan is scheduled to hold a press conference at 12pm UK time today.
The PGA Tour's decision came hot on the heels of the LPGA Tour postponing three upcoming events, including the opening major of the 2020 season.
The ANA Inspiration, which was due to be held at Rancho Mirage in California the week before The Masters, was called off along with the Volvik Founders Cup in Arizona and the Kia Classic, also in California.
The plan is to reschedule these events for later dates in the 2020 season.
It was also announced by the LET today that next next week's inaugural Aramco Saudi Ladies International has been postponed.
Alexandra Armas, CEO of the LET, said: "There is no doubt that the last few weeks have been extremely challenging for sports and postponing next week's tournament has not been an easy decision, but we fully appreciate the recent restrictions which have been introduced in respect of travel into the Kingdom of Saudi Arabia.
"Even though this was not our desired outcome, I wish to thank the Promoter and event owner Golf Saudi for looking into every possible option to make this event happen. We were so impressed with their passion and efforts, and we will work closely with them to find a date in the future to deliver this historic event for our members."
All parties are committed to rescheduling the tournament at some point later in the year, but with no date confirmed at this stage.
Five European Tour events, including next week's Hero Indian Open, have been postponed on the European Tour due to the coronavirus pandemic.
The postponement of The Players Championship leaves the Investec South African Women's Open in Cape Town and the Bengal Open on the Indian Tour as the only professional golf events currently taking place.