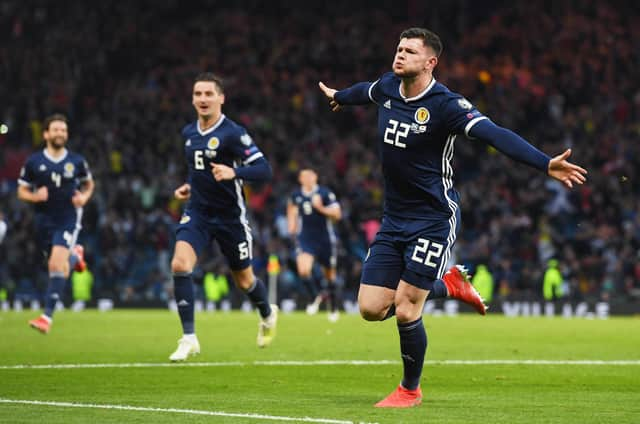 Of course, the two are related. Without that first major finals appearance since 1998, the support might have continued to dwindle. Mercifully, for the Scottish Football Association accountants as well as the Scottish public, the opposite has been the case. It certainly seems a fitting time to take stock.
Next weekend's opening Euro 2024 qualifier against Cyprus stirs memories of Clarke's debut match in charge, which was another European Championships qualifier against the same opponents four years ago in June. What has been accomplished since then has probably exceeded expectations. An appearance at Euro 2020 as well as promotion to group A of the Nations League are admirable accomplishments, celebrated by the entire country.
There have also been individual successes, such as coaxing those such as Che Adams and, more recently, Angus Gunn to throw their lot in with Scotland. Lyndon Dykes has also been an excellent recruit. On top of this, Clarke made a more than decent international player out of Stephen O'Donnell, which some might contend qualifies the manager as an alchemist. But of all these triumphs and mini-triumphs, what has brought Clarke most pleasure has been seeing – and hearing – evidence of the scale of Scotland's improvements in the stands. The reunion with Cyprus provides a handy comparison point.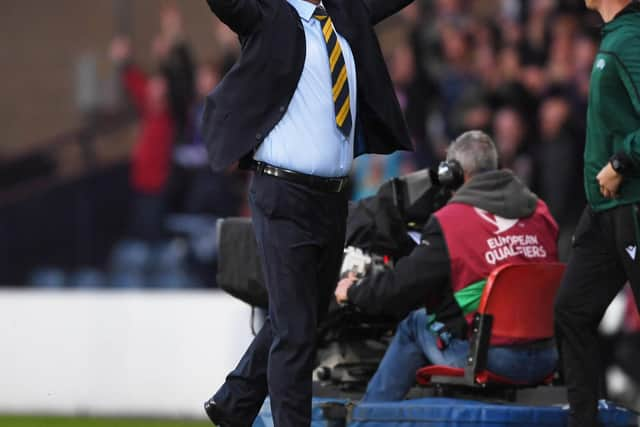 Clarke remembers there being "about 25,000" at Hampden for his debut match in charge. In actual fact, the attendance was 31,277. Whatever the figure, we can probably all agree with his next assertion that it "wasn't the most enthusiastic crowd we have ever played in front of". Clarke recalls an almost begrudging attitude. Fans were understandably vexed by the inconvenience of having to turn up to see a team whose qualification aspirations had already curdled and died within the opening hour in Kazakhstan in the opening match of the campaign.
"The crowd were like 'go on then, entertain us!'" recalled Clarke. "And we struggled. Cyprus were good, they kept a low block, we couldn't break them down and it took a last minute goal." The scorer of that last-gasp winner was Oli Burke, now back on loan at Millwall from Werder Bremen. He had replaced Eamonn Brophy, who it's perhaps forgotten started Clarke's reign as Scotland's main striker, with James Forrest and Ryan Fraser in support. Of the XI who started that afternoon, only three are likely to be included against Cyprus this time around: skipper Andy Robertson, who scored the opening goal of Clarke's tenure, John McGinn and Callum McGregor.
"The next few games showed me exactly where we were as a national team," added Clarke. A run of four defeats, including embarrassingly one-sided reversals against Belgium and Russia, underlined Scotland were nowhere. Clarke persevered. Slowly, but surely, he oversaw improvement. And then came that night in Belgrade. Although the subsequent finals experience might have been something of a let-down – a compelling 0-0 draw at Wembley was bookended by deflating Hampden defeats against Czech Republic and Croatia – a World Cup campaign that gained momentum as it went on provided some compensation, even if qualification was ultimately squandered on an emotional night against Ukraine at Hampden.
But crucially, the Tartan Army were back on board. Nearly every ticket has already been sold for the forthcoming campaign. While the clash with Spain a week on Tuesday was always likely to be a sell-out, it says much that Hampden will be close to capacity this weekend against Cyprus. "The good thing is this time there will be 50,000 people in the stadium," noted Clarke last week. "I think that's a measure of how much the squad and the team have improved, and how much the Scottish public now believe in this team."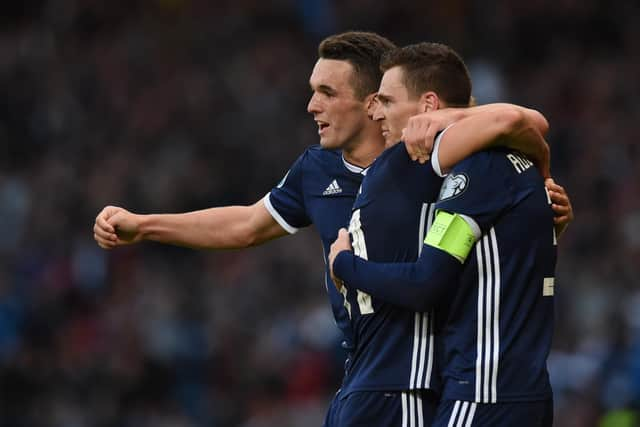 Clarke once described three full stands of Kilmarnock fans for a game against Rangers as being the equivalent of winning a major honour. It's not a surprise, therefore, to hear him maintain that the current upsurge in interest around the national team is the source of as much personal joy as qualifying for the delayed Euro 2020. Bringing back such passion was part of Clarke's manifesto when he took over. "I think it proves you are doing the right thing and things are moving in the right way," he said. "Hopefully we can continue that in the next campaign and get what we want, which is qualification for another major tournament."
As second seeds, Scotland are projected to secure a place in Germany in two summers' time. What is meant to happen and what actually happens are two very different things, however. Scotland proved that in their last regulation qualifying campaign, when they finished higher in the placings than second seeds Austria (who ended up fourth). Third seeds Norway are the obvious contenders to upset the applecart this time around given they are blessed with a striker who scored five goals in the space of an hour of Champions League quarter-final action a matter of days ago. But Clarke does not need to worry about Erling Haaland until June. He needs to focus on the likes of Spanish striker Alvaro Morata and Gavi, the wonder boy Barcelona midfielder, as well as a Cyprus side whose last outing was a 3-2 win in Israel in November.
Apart from Gunn, who Clarke has persuaded to switch nationality from England, the latest Scotland squad has a very family look about it. "These players will immediately know what we expect," said Clarke. "How we are going to work the week, do the training and prepare. Rather than trying to bed in three or four different names it's pretty straightforward. Or it should be. They know each other well and what is expected of each other and what to expect from me, what I am going to ask for. Hopefully they can deliver."