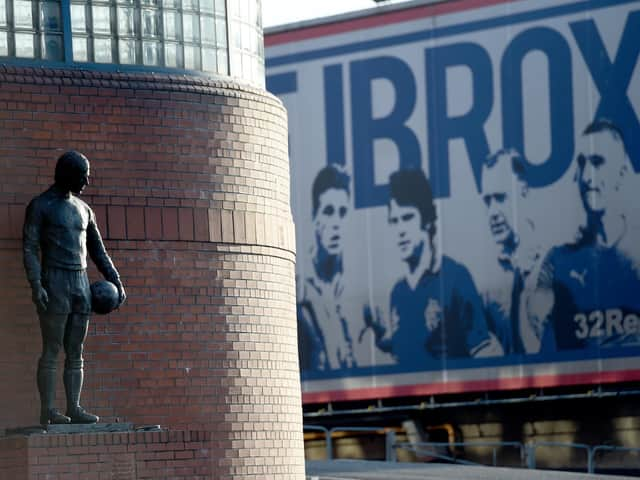 Rangers took to Twitter to post a defiant message. Picture: SNS
Rangers have said they won't be "bullied into silence" by the SPFL.
The club took the step of quote-tweeting their statement from last month which called for the suspension of Neil Doncaster and legal adviser Rod McKenzie. The tweet was accompanied with a defiant message aimed at the organisation.
The post read: "#RangersFC will not be bullied into silence."
A dossier from the Ibrox club was sent to the other 41 member clubs relating to their claims of bullying and corruption from the SPFL's resolution.
The league body's proposal to terminate the Championship, League One and League Two erupted into controversy before it was eventually passed with 81 per cent of clubs in favour.
However, Rangers made allegations of bullying and coercion against the SPFL and called into question the leadership.
An EGM will take place next week to decided whether an independent investigation into the organisation should take place. The clubs, after being supplied with Rangers' dossier, will vote with 75 per cent approval required.
It read: "It is now a month since Rangers accused the SPFL of bullying and corruption relating to the Dundee FC return.
"At last, Rangers have issued their 'dossier' and we will now take time to review it, before responding to all 42 clubs.
"Since Rangers publicly demanded the suspension of the SPFL's chief executive and legal counsel, everyone in Scottish football has waited patiently for them to present their case.
"However, an initial examination of their 'dossier' has failed to identify a single shred of evidence to support Rangers' vociferous claims of corruption, bullying and coercion by SPFL staff.
"If Rangers have any good reason for Neil Doncaster and Rod McKenzie to be suspended, we have yet to see it."