The Rangers manager was perplexed that his side's trip to take on Hearts on Wednesday night wasn't beamed live across the country on television, and was equally bemused by the comments of Neil McCann, the one-time Ibrox winger, who was critical of Alfredo Morelos' goal celebration in front of the Hearts supporters.
Beale's year spent back in England after leaving Rangers to move to Aston Villa and then Queens Park Rangers made him appreciate how little newsprint and airtime is given over to events north of the border.
The Londoner has bigger fish to fry than taking on a role as the SPFL's new marketing consultant but believes Scottish football and all its stakeholders ought to do more to beat the drum when there is so much, he believes, worthy of celebration.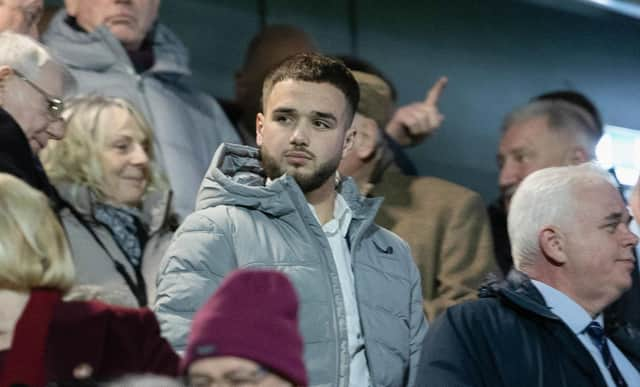 "[Scottish football] is not so much in the media [in England]," he said. "It's not until you come up here that you realise it's a real goldfish bowl. That's why people talk about it.
"I was following Rangers because I spent a lot of time here, but you don't read a lot about it in the media and I think the achievements of the team in Europe can be easily dismissed and that's disappointing. That's why I say we have to promote our game because nobody outside of our shores will do it. I think we've got good players in the league and players who have gone out of our league and done really well.
"Maybe we need to talk our game up a little bit. I always feel we are a bit glass half empty rather than glass half full when we talk about football. I think we can talk up our game much better than we do. At this moment in time, Scottish football is really colourful. We've got players coming in from outside, whether that's from down south, or from Asia and one or two from around Europe. The league is in a really good place, so I think we should focus on the football."
Beale was unable to field deadline-day recruit Nicolas Raskin in the victory over Hearts due to red-tape complications but hopes the Belgian will be free to face Ross County at Ibrox tomorrow. And he gave a flavour of what the Rangers supporters should expect from the 21-year-old.
"I don't want to put these two players in competition but he and Glen [Kamara] are going to have a massive tussle to play in a similar role. They can play together, for sure, but they are very similar.
"Raskin is not a tough man. He's not a tackler, he's a technical player like Glen. He'll intercept and run hard but he's not a little Rottweiler. He can play as a No. 6 or an 8, can dribble with the ball and has a good passing range. Then it's just a matter of settling in. At 21, he's got all his future in front of him.
"When I came back, he was one of the first names mentioned to me. I was asked for my thoughts and I said I really liked him."