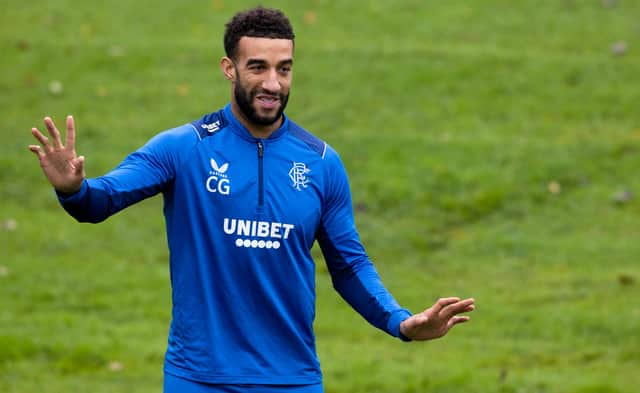 Instead, he signed on at Ibrox for a further four years. Unable to explain publicly why an expiring contract didn't necessarily mean the end of the line, the 30 year-old remains frustrated with how he was perceived towards the end of last season.
"The worst thing about it is you can't say anything," Goldson recalled. "When I played [only] okay then it felt like the fans thought, 'he's not trying because he doesn't want to be here'. If I had a good game it was, 'he's only playing well because he wants to move'. That wasn't the case. I am so dedicated to football. Every single day I work so hard to be at my best. Obviously I am going to make mistakes because I am human and bad games are going to happen when you play every three days.
"I just didn't like that perception that the fans thought I was leaving and that I wasn't trying or didn't care. I care more than anyone. I always have. That's what hurt me the most. For everything I was giving I felt like it was getting thrown back at me that I didn't want to be here. That was never the case."
There was one offer on the table from a club in England. Goldson won't say who it was but it's fair to assume it's not one in the top half of the Premier League. At this stage of his career, the former Brighton player couldn't face joining a team that wasn't going to be competitive. "You get used to winning," he admits. "I don't think I could now play for a team that wins once every three, four or five games. I just don't think I could mentally take it. I lose or draw a game here and it's like the end of the world. I'm fortunate that I now have kids and they separate football from real life but I just don't think I could have been happy losing and drawing games of football. That was a big part of my decision to stay."
Goldson will be 33-and-a-half when this latest deal expires and if it ends up being his final contract then he won't be too upset. "I am really happy here," he adds. "I feel like I am in a really good place, physically and mentally. I know my body, I love my club and what it represents. I love the pressure that it gives me on a day to day basis to work hard to be even better. I am 30 years old but I want to continue to improve and play at the highest level I can.
"To be a legend at this club you need to have won a lot more than I have won. People have been here for two years in completely different times and have won more medals than I have. So I need to win a lot more trophies to be regarded in that way."