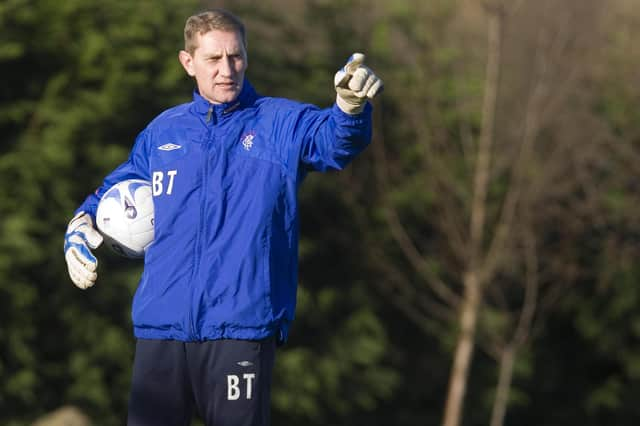 Although this team has been described as Scotland's last great homegrown club side, they can ill-afford to be without Billy Thomson, who has died at the age of 64. They are already missing Ian Redford, who died nine years ago.
Thomson had most recently been working as goalkeeper coach at Stranraer. He also enjoyed a six-year spell as goalkeeper coach at Rangers, the side for whom he made a perhaps unlikely Champions League appearance in the twilight of his career against Juventus. He spent 14 years as goalkeeper coach at Kilmarnock.
But it's United with whom he and his leggings are most closely associated. Thomson was instrumental in the run to the Uefa Cup final, including a performance in the goalless third round second leg tie against Hadjuk Split described by manager Jim McLean at the time as "magnificent". Without it, United would not have had the chance to take on Barcelona in the next round, famously beating them home and away.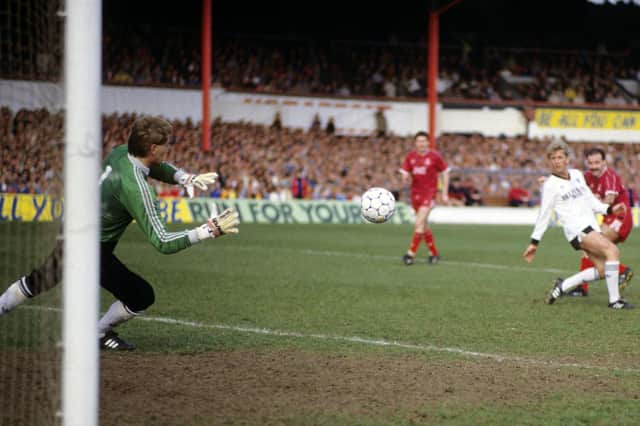 According to his then teammate Eamonn Bannon, there was not a better goalkeeper in Britain at the time. "Big Billy was about 6ft 4in, blond – a blond Adonis, with a sweet left foot," remembered the midfielder. "That year when we reached the Uefa Cup final, he had the most incredible season. He was coming out 16 yards to catch the ball, well above centre-halves, kicking it far up the park, making miraculous saves. In my view, he might well have been the best goalkeeper in Britain in that particular year."
Thomson was a very different character to Hamish McAlpine, the legendary goalkeeper he was signed to replace at United. As Jim McLean memorably wrote in his autobiography, Jousting with Giants, McAlpine "was the one player who was able to destroy single-handedly everything I have ever thought or believed about the game of football".
Thomson gave him slightly fewer headaches. But he still tested McLean's patience when he came down from his room while United were in Northern Ireland for a game wearing glasses. McLean had no idea he wore contact lenses while playing. "Wee Jim could not believe it – 'when did you start wearing glasses?!'" recalled Dave Bowman.
A superb display at Tynecastle in the semi-final of the Scottish Cup against local rivals Dundee sealed United's place in the final in the same season. With United leading 3-2, Thomson kept out two late John Brown free kicks. "He clawed them back from almost over the line," recalled Bowman. "Nowadays, with goal-line technology, they might have been in! How he got to them I'll never know." Thomson finished his playing career at Dundee, signing at the age of 38 from Rangers.
He began his career at Partick Thistle before joining St Mirren in 1978. He went on to make 284 appearances for the Love Street side. By the time he moved to United for £75, 000 in 1984 following a contract dispute he was the Scotland back-up 'keeper to Alan Rough. He won seven caps in total, all earned while at St Mirren.