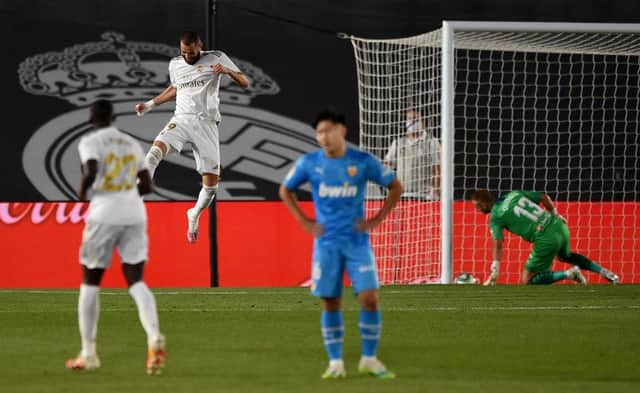 On Thursday night Karim Benzema scored a goal of the year contender in Real Madrid's 3-0 win over Valenica.
Set up by a chipped, outside of the foot pass from Marco Asensio, Benzema caught the ball on his right foot midair, setting himself for a volley with his left foot. In one swift and frankly absurd movement, the Frenchman arrowed the ball into the top corner.
Co-commentator Graham Hunter, like those watching at home and Madrid boss Zinedine Zidane on the touchline, was instantly wowed.
He said: "I think we have seen something approaching genius."
The goal followed a sweeping counter-attack from the Spanish giants after Brazilian midfielder Casemiro perfectly-timed a tackle on the edge of the Madrid box.
It prompted Hunter, a Spanish football expert and a huge Aberdeen, to bring legendary Dons defender Willie Miller into the equation, likening Casemiro's tackle to one of Miller's.
Talking about the challenge,the author of the book the Barcelona documentary 'Take the Ball Pass the Ball' was based on to assess: "That's Bobby Moore-esque… Willie Miller I would say."
The win left Real Madrid two points behind rivals Barcelona at the summit of La Liga.