Proving that he has not lost his Scottish sense of humour, the 23-year-old defender had the perfect riposte when reminded of a tweet that described him as the 'Scottish Bobby Moore' after one of his early performances for Watford.
"Aye, I saw. But it's more like the Dalkeith Darren Dods, man! Listen, my first game couldn't have gone much better. I scored in that and I settled in well. It's been good. I've played every game since I've been down there and while there's been a few up and down results, I think all-in-all I am really enjoying it."
A goal in his first game, there were several reasons for Porteous opting to leave boyhood club Hibs, chief among them was enhancing his international chances and while he is now surrounded by plenty of people who are willing to pour scorn on their northerly neighbours, the fact he is proving himself in amongst them has, he hopes, elevated his standing in the eyes of Scotland boss Steve Clarke.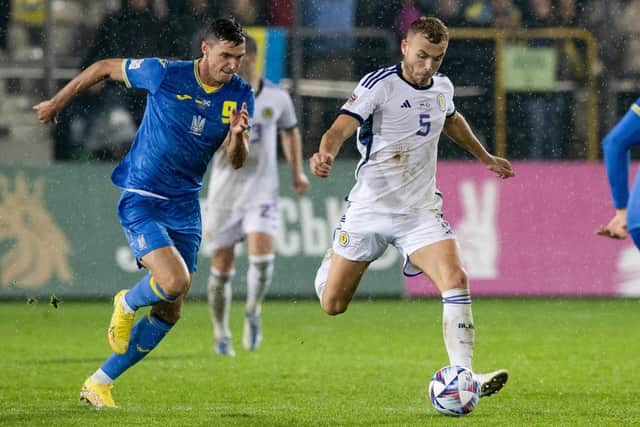 "There's a lot of people who look down upon the Scottish game. They are perhaps a little naive to the talent that is up here. Some of the conversions I've had with the lads, a lot of them don't know there are a lot of good teams and a lot of good players.
"Listen, there are some players in our [Watford] team who are top class, like Joao Pedro and Ismaili Sarr, players who can really influence a game. But all-in-all I feel as though I've settled in well and while I feel it's a step up, it's not a step up to a degree where I felt shocked. I think I have settled in well.
"I'm playing alongside top centre halves down there and that has helped as well. I think I'm coming back into this Scotland squad as a better player. I feel as though I have improved. You never want to get ahead of yourself but I am really enjoying my football again."
The move to the English Championship has offered the player a clean slate and with only one booking in nine games, it would seem that English officials have a different impression of a lad who had earned a reputation up here that was proving difficult to shake.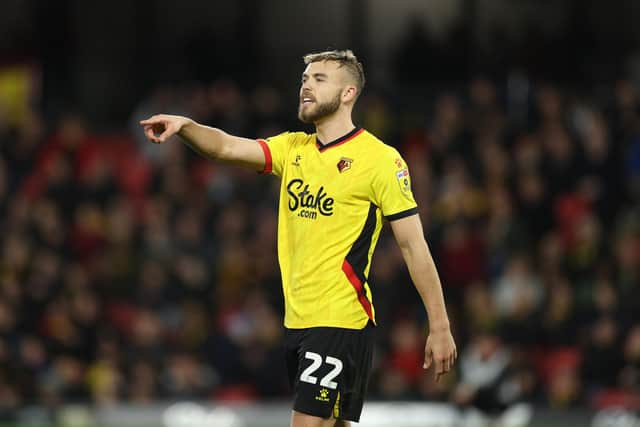 "Being taken out of my comfort zone was something I've wanted for the last few years and I feel as though you can really kick on and improve as a player and as a person as well. It's a physical league because you are playing Saturday-Tuesday. Some of the teams you play are quite direct, but I am used to that from playing in Scotland. I think I have been well suited to that style of football.
"Our team like to get the ball down, dominate possession and it's been enjoyable. It was a change I needed in my career, and puts me in a changing room with a lot of different cultures. I have enjoyed that aspect and I do feel it's more of a clean slate for me. I can get back to basics and not worry about anything else. It's a different ball game for me down there from a personal point of view. I think that's why I am enjoying it so much."
There are those who are blinkered by the negatives but Porteous has proved himself as quickly in the English game, as he did at national level, when he made his long-awaited debut against Ukraine, in September. His performance that night, as Scotland earned promotion to the top level of the Nations League, earned rave reviews from team-mates, pundits and fans, while Clarke hailed it as outstanding. Now he wants the opportunity to build on that, with regular appearances.
"I am a confident lad and a confident player. That game, that first cap, was more about shutting people up if you like. I know I had to prove to some that I could play at this level but I knew I could and the manager believed in me too. He had said loads of times that I was ready and he had no doubts when it came to putting me in.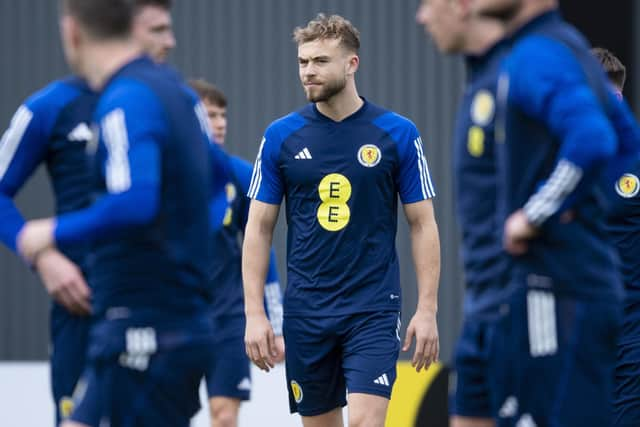 "But, if I needed to prove anything then hopefully I did so in that game. It was only one game, though, and I won't be getting carried away. Playing alongside top players helps and it was a night I will remember forever."
There is a positivity about Scotland camp as they embark on the Euro 2024 qualifying campaign, with a home double header against Cyprus and then Spain this week. And, Porteous' defence of his homeland in the Vicarage Road dressing room is based on his belief in the men who don the dark blue and his assertion that there is still scope for improvement.
"This is the best Scotland side we've had in a long time and I want to learn from these guys because I am still learning my trade. I just want to turn up and do myself justice. My long term goal is to win as many caps for Scotland as I can. There's not a feeling that compares to when I play for Scotland.
"It's crucial we put points on the board [in Saturday's opener]. It's a tough group, but we're in a fantastic place and we have two games at home to get us underway. It's an exciting time to be around the national team and hopefully we can keep that going."