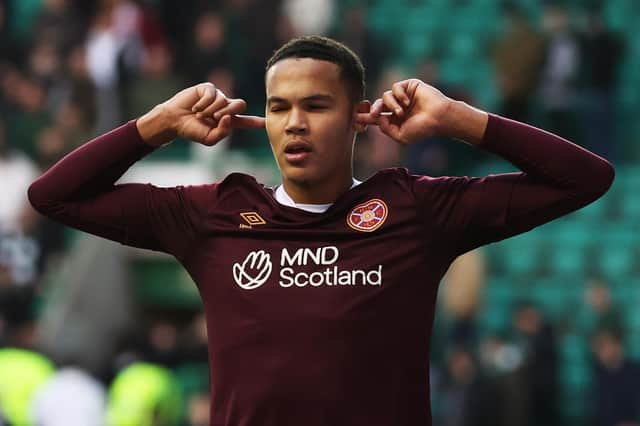 News broke earlier this week that the Skybet Championship club had made a bid for the 23-year-old English centre-half, who is in a rich vein of form and scored his first goal for the Gorgie club last weekend against Hibs. The Tynecastle hierarchy rejected it with no intention to sell the defender, but McCarthy, recently appointed as Blackpool boss until the end of the season, claimed on Thursday that he knew nothing of a potential deal for Sibbick and suggested Hearts were trying to drum up interest in him.
"I'm not quite sure they (Hearts) are being honest," McCarthy said via LancsLive. "Are they just trying to trigger somebody else to come in and offer more? I don't get that. Sometimes people say somebody has bid hoping they can get a bigger bid.
"They say somebody has made a bid, so it looks great to the club, the crowd and the fans that they're keeping him. Whether we've bid or not is for Chris (Badlan) and Ben (Mansford) to tell you. We've been looking around at players and we've been interested in players. But I wouldn't discuss transfers until someone comes into the building. I don't discuss that."
McCarthy's words have prompted a sharp response for Hearts, who have now disclosed in public the exact time the bid was made and say they "will not sit back and let the good name of Heart of Midlothian be besmirched".
A club statement for the Jambos read: "The club wishes to put an end to speculation surrounding the future of Toby Sibbick.
"Contrary to comments attributed to Blackpool manager Mick McCarthy earlier today, we can confirm that Blackpool submitted one bid for Toby on Monday, at 8.33pm, which was dismissed out of hand. Subsequently, Blackpool have been told that Toby, a much-valued part of our team, is not for sale.
"For anyone to suggest that we have been not "honest" about the situation is, in itself, extremely disingenuous. The club would prefer to conduct all transfer matters in private, but we will not sit back and let the good name of Heart of Midlothian be besmirched."