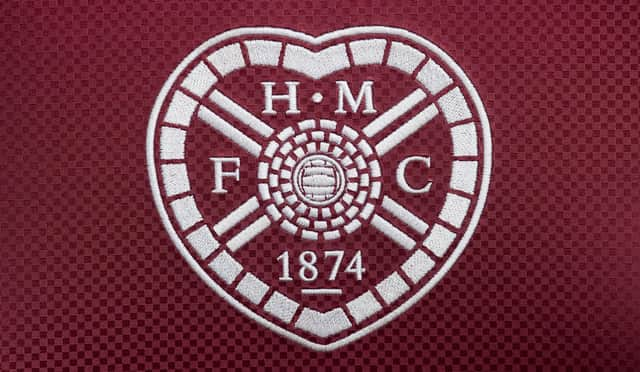 Hearts want players and staff to take a 50 per cent wage cut.
Hearts have asked players and staff to take a 50 per cent cut in wages as the club copes with no income due to the Coronavirus.
With all football matches suspended indefinitely, Tynecastle officials have asked employees to halve their salaries immediately but insisted no-one's earnings will be left below the Real Living Wage.
Owner Ann Budge stated earlier this week that her club would lose £1million in income from postponed games over the coming weeks.
Four remaining home league games, plus a Scottish Cup semi-final against Hibs at Hampden Park, would have earned the Edinburgh side a seven-figure sum.
Without that cash, Hearts have been forced to take drastic measures. Budge has briefed each department and stated that cutting wages by 50 per cent would help the club survive the crisis brought by the global pandemic.
Anyone unwilling to accept the reduction will be offered the chance to terminate their contract of employment. Some part-time youth academy staff have been asked to take unpaid leave.
As part of a detailed statement, Budge said: "In order to try to prevent a staff redundancy programme and to protect as many jobs as possible, I am proposing to implement a club-wide salary reduction programme.
"We have asked all full-time employees, managers, coaches, players and player backroom staff, with effect from the beginning of April, to accept a 50 per cut in their monthly salary, with the following caveats:
"No-one's full-time salary will fall below the Living Wage. In other words, if the 50 per cent reduction would take anyone's salary below this threshold, the full-time salary will be set at £18,135.
"Given the uncertainty of the whole situation with which we have been presented, we cannot say how long these measures will be in place. We will, of course, be continuously reviewing the situation.
"Staff and players alike, who feel unable or unwilling to accept this revision to their contracts, will, of course, be offered the option of contract termination."
Hearts are also closing certain areas of the club whilst football's suspension continues. These include the supporters bar, museum, community department and youth academy operation.