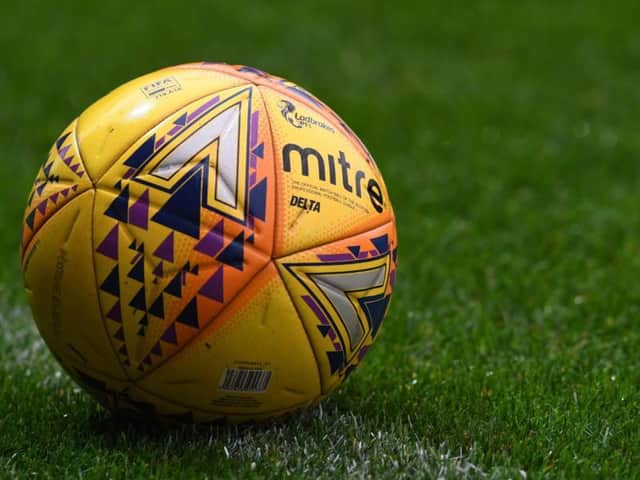 All the latest from around the SPFL. Picture: SNS
Today is the day Rangers are due to produce their dossier of evidence against the SPFL and the organisation's handling of the resolution which was given to and passed by clubs, allowing for the termination of the Championship, League One and League Two with the Scottish Premiership set to follow.
The Ibrox side have accused the league body of bullying clubs and called into question their governance of the game in the country. The dossier is to be presented before clubs discuss the future of the current top-flight campaign.
We will have all the latest throughout the day from Scottish football, whether it is related to action on the field or off the field, as well as any transfer speculation.
SCOTTISH FOOTBALL LIVE - latest news, transfer speculation and more
Last updated: Thursday, 07 May, 2020, 15:58
Hagi a wanted man
Celtic battle for striker
Rangers' £10m claim
As part of Rangers' dossier to member clubs regarding the SPFL, they claim the organisation failed to disclose vital information regarding refunds to sponsors and broadcasters.
They wrote: "Potential refunds of up to £10m could be due from the SPFL to broadcasters and sponsors. £10m represents 40% of the total 2019/20 members' fee payments from the SPFL. Why was this not disclosed?"
Michael Stewart on the dossier
Rangers want Doncaster's removal
Rangers could seek the removal of Neil Doncaster as chief executive of the SPFL.
The STV have published an excerpt from the club's dossier sent to the member clubs.
It reads: "Rangers legal opinion: Neil Doncaster breached his duties in law as a director of the SPFL. Opinion also states Rangers have a reasonable good prospect of obtaining from court an order for the removal of Neil Doncaster as director and chief executive of SPFL."
Hearts are being 'ejected'
Jack Ross wants clarity for players
Celtic battle for striker
Celtic could have to battle two European teams for the signing of Martin Minchev.
The Scottish champions have been linked with the Bulgarian striker, according to the Scottish Sun.
However, Torino and Anderlecht are also keen on the 19-year-old with a reported price of £1.5m.
Ianis Hagi wanted by Bulgarian side
According to reports in Romania, Ianis Hagi is wanted by Bulgarian league leaders and current champions Ludogorets.
The club are willing to pay €4m for the playmaker who is on loan at Rangers from Genk.
Romanian football journalist Emanuel Rosu advised Rangers fans not to worry.
The Ibrox side have a option to make the deal permanent for a reported £4.5m.
Good morning
Hello and welcome back to the live blog.
We will have all the latest news, transfer speculation and more from around the SPFL.
Scroll to the top for the most recent updates