Cascarino joined Celtic for a then club record fee of £1.1million from Aston Villa in 1991 but he struggled to make an impact and returned to England less than a year later, moving to Chelsea in a swap deal for Tom Boyd.
Now 60, the 88-times capped Republic of Ireland international, who also had a stint playing in France, revealed that his short-lived stint at Celtic was the only time in his career that he had requested a transfer.
He also lifted the the lid on what he perceived to be a fractured dressing room under then manager Liam Brady as Celtic ended the season trophyless and finished third in the Scottish Premier Division behind champions Rangers and runners-up Hearts.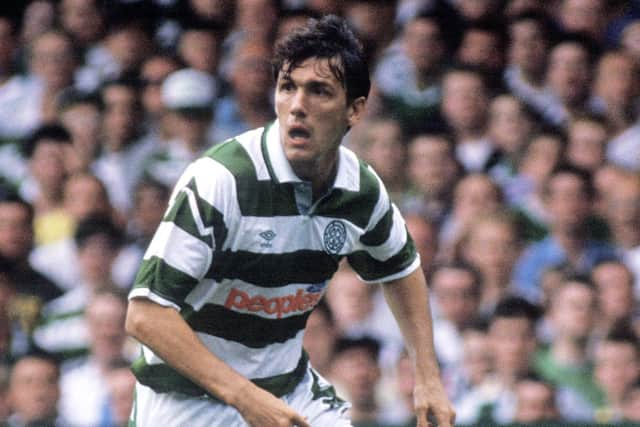 He wishes now he had taken up an offer to move to Southampton instead of moving north and joining up with his Irish colleagues in the east end of Glasgow.
"I had spoken to Southampton and then Celtic came in for me and obviously I knew Liam Brady from the Republic of Ireland squad and I even roomed with him on one trip which was amazing because here I was sharing a room with such a star," Cascarino said in an interview with MyBettingSites.
"He was the main reason I went to Celtic. I couldn't turn them down because they are such a world-renowned club which huge support and I let my heart rule my head on that one – the reality is I should have gone to Southampton.
"I don't think I did Liam any favours and I didn't do any for myself. I got a lot of stick there as I wasn't playing well. I was in and out of training.
"I knew Packie Bonner and Chris Morris from the Ireland team and I wish they had said a little bit more to me because I quickly realised the dressing room wasn't particularly good.
"There seemed to be cliques and there was quite a difference in the money players were on.
"It just didn't work out for me at Celtic. I was the record signing at the club and that wasn't reflected in my performances. I had never asked for a transfer in my life but I walked into Liam Brady's office and I said to him 'It's just not working out'.
"I wasn't demanding to go but we discussed that I wasn't playing and it would be better for both if I got away and we managed to do the swap deal with Tommy Boyd.
"So I went to Chelsea and Tommy came to Celtic and he went on to be a fantastic player for Celtic.
"I remember doing a dinner in Glasgow a few years ago. I was talking about my private life and I told the audience I had been married three times and had seven kids.
"Then this guy shouts out 'You've got more kids than goals for Celtic!' Even I had to laugh."