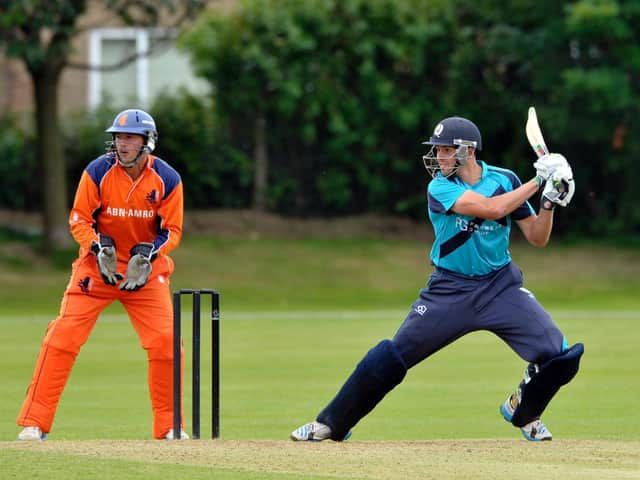 Cricket Scotland has announced that this summer's ICC Cricket World Cup League 2 home fixtures will be split between Edinburgh and Glasgow, with international cricket returning to Titwood for the first time since 2014.
Four of the six matches in the tournament will be staged at the home of Clydesdale CC with the remaining two held at The Grange in the Capital's Stockbridge area.
Shane Burger's side, who currently sit in third place, hosts Nepal and Namibia in the ninth round of the league, which forms part of the qualification route to the 2023 Cricket World Cup. Scotland's next involvement in the competition is the Namibia Tri-Nation Series in April, with all six ODIs scheduled for Wanderers Cricket Ground in Windhoek.
The Glasgow matches will be held at Titwood between Saturday 4 July and Saturday 11 July.
Clydesdale CC president Jat Dhami said: "'We are delighted at the prospect of international cricket returning to Titwood.
"It's been some time and it will give a new generation of Clydesdale members an exciting opportunity to deliver these games. I'm sure Nepal and Namibia will receive a warm Glasgow welcome."
Scotland last played at Titwood in 2014 when they hosted the Netherlands in three 50-over games.
Cricket Scotland Chief Executive Gus Mackay added: "We are pleased to announce Titwood and The Grange as the venues for Cricket World Cup League 2, who have been awarded these games as a result of a tender process all five ODI venues in Scotland went through for us to allocate these matches.
"Taking our Cricket World Cup League 2 games to other parts of Scotland is part of our long-term strategy to grow the game and take international cricket to every community."