Maddy Anholt: 'Beloved' and 'special' comedian, charity campaigner and mum dies of brain cancer at35
Maddy, who was a regular guest on ITV's This Morning, leaves behind her baby daughter and her husband
Comedian, actor, writer and Women's Aid ambassador Maddy Anholt has died of a "rare and aggressive" brian cancer at the age of 35.
She was diagnosed with the disease last year after the birth of her daughter, Opal, who is now one. Her death was announced on a GoFundMe page by her family. The announcement said Maddy, who was described as "a beloved daughter, sister, twin, friend, wife and mother" died on Wednesday (13 September).
Since the announcement, countless well-wishers have left their tributes to her on the fundraising page. The page has been set up to raise funds for Opal and, at the time of writing, more than £10,000 has been donated by fans and loved ones.
So, just who was Maddy Anholt, who is her husband and other family members, what did the full statement from her family say and what tributes have been left to her? Here's what you need to know.
Who was Maddy Anholt?
Maddy Anholt was an author, speaker, actor and ambassador for the charity Women's Aid. As an actor, she appeared in sitcoms for BBC Three, BBC One, ITV and Channel 4. She also had four sell-out solo comedies and written and starred in her own comedy for BBC Radio 4.  Her debut book, How to Leave Your Psychopath was published in February 2022. It is described as "is a candid account of the bizarre and frightening world of coercive control and abusive relationships from a woman who, until her eyes were opened, had spent her entire dating life trapped in them".
Anholt was also a regular guest on BBC Radio 2 and ITV's This Morning. She had written for a multitude of national publications including The Guardian and The Telegraph and was a motivational speaker, specialising in empowering women and helping them build their confidence.
In her last Instagram post, on 30 June, Maddy also revealed that she was "delighted" that her first fiction novel would be published next year.
Who are Maddy Anholt's husband and family members?
Maddy Anholt's husband is called Ben Anholt. Little is known about him, but he is said to have been with her every step of the way throughout her illness. The couple's daughter, Opal, was born in 2022.
What did the full statement from Maddy Anholt's family say?
The family statement began by saying that it is "with profound sorrow" that they must announce Maddy's death. It goes on: "You may know that shortly after the birth of her incredible daughter Opal last year, Maddy was diagnosed with a rare and aggressive form of brain cancer. 
"She handled the ensuing surgery and treatment with astonishing grace and courage, accompanied every step of the way by her family and devoted husband, Ben. She spent her final weeks at her parents' home, bathed in love and calm, and with the sounds of nature all around."
The family also went on to say they are "overwhelmed with gratitude to the many friends who have upheld us with their love and prayers during this difficult time, as well as the countless nurses, doctors and the NHS as a whole, who treated her with unfailing dignity and compassion". They added: "In particular we would like to thank the magnificent team at Seaton Hospice at Home, who are the embodiment of empathy, professionalism and love."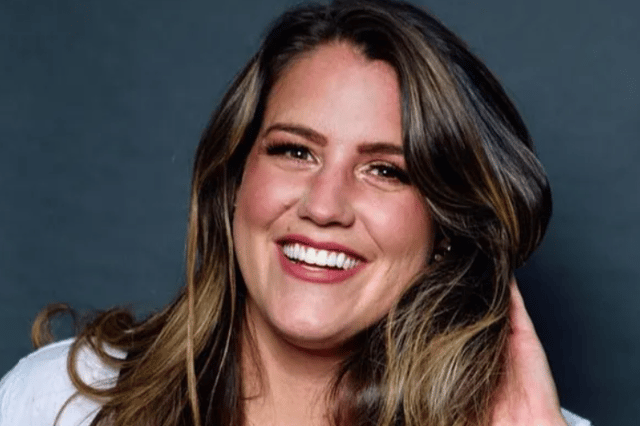 Well-wishers were also asked not to send flowers, but were told that "small" donations were welcomed on the GoFundMe page, if people wished, so that Opal could be provided for in future. People were also asked to consider a contribution to Maddy's favourite charity, Women's Aid. Finally, fans were asked to light a candle at 6pm on Saturday (16 September) in memory of Maddy. The statement concluded: "Pray, meditate and hold our precious Maddy in your hearts as she returns to the stars" and was signed "with love", Cathy, Laurence, Claire, Tom and Ben.
What tributes have been left to Maddy Anholt?
Many tributes have been left to Maddy on the GoFundMe page, including from some people who had met her. One said: "My condolences to you all. Hope her daughter will see how special and strong her mum was."
Another said: "So sad to hear this news. It was fantastic to work with Maddy a few years ago, incredibly fun and rewarding. Our thoughts are with family and friends." A friend said: "Maddy was the most wonderful charity ambassador and friend, she will be missed so much. Thinking of her family and sending love."
One person said: "We spoke to Maddy at length last year about her brilliant book for our podcast. This episode helped countless women as does her book which I have gifted for many people. She brought warmth, understanding and even fun to the difficult taboo subject of a relationship with a psychopath. Her work with Women's Aid will continue to benefit many many survivors of abuse. We will be lighting a candle on Saturday and looking for her in the stars where she will be the brightest. Sending love and strength to her family and friends."
Another person, also called Maddy, said: "This news is so incredibly sad. Such a wonderful, talented person. When I started comedy, I was mistaken for Maddy a few times and when Maddy found out she was so warm, welcoming and encouraging. Comedy is a small, competitive world and as a woman you can often feel pitted against each other. She made me consider how I'd react in her position and it was a real lesson in sisterhood. I loved watching her achieve so much and may her legacy forever continue."
Comments
 0 comments
Want to join the conversation? Please or to comment on this article.