Arcturus: New Covid variant found in UK as India brings back compulsory masks
New Covid-19 variant Arcturus has been found in the UK.
The  'Arcturus' Covid variant, formally known as the Omicron sub-variant XBB.1.16, has seen a recent surge in infections in India and now, it has been found in the UK. The XBB.1.16 strain is causing havoc in India where cases have soared 13-fold in the past month.
Due to the rise in infections, India's health ministry launched mock drills this week to see if hospitals can deal with a possible increase in patients following the rise in cases. Compulsory masks in public have also been reintroduced in some states.
In the southern state of Kerela, Health Minister Veena George has brought back masks for the elderly, pregnant women, and those with underlying conditions. In one day alone, India has seen case numbers rise to a staggering 3,122.
The surge comes as India's Ministry of Health recorded 40,215 active Covid infections on April 12. Officials are now urging states to increase testing for the virus in a bid to stop the spread.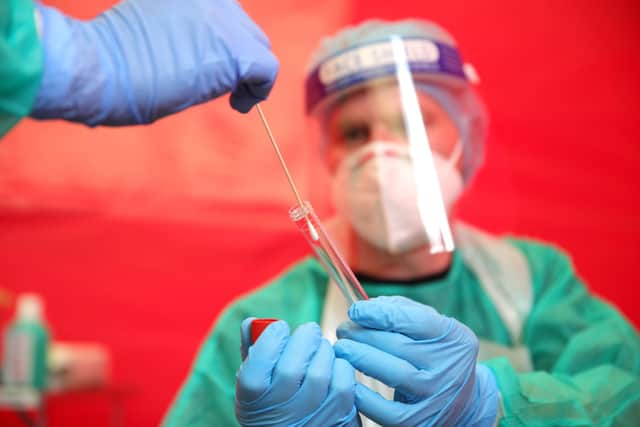 The Omicron sub-variant was first detected in late January and is currently being monitored by the World Health Organization (WHO).  Now, the variant has made its way over the UK and the UK Health Security Agency (UKHSA) has confirmed there are under 100 cases.
According to The Mirror, there 66 sequences have been spotted in the UK, but these do not necessarily translate to 66 cases.The UKHSA also added in publicly available documents that Arcturus had been detected in the UK in the past 12 weeks.
So far, there has been no reported increase in severity in cases caused by the sub-variant, which has been detected in at least 22 countries.
Comments
 0 comments
Want to join the conversation? Please or to comment on this article.