The Burrell Collection, situated in Glasgow's Pollok Park, closed to the public in October 2016 and reopened on March 29 last year following a £68.25 million project that increased its gallery space by 35 per cent.
The collection, which includes art, stained glass, ceramics and tapestries, was amassed by Sir William Burrell and donated to Glasgow by the shipping magnate and his wife in 1944.
It is estimated in the six months to October the museum created a £19.9m economic benefit for Glasgow, and £21.1m for Scotland, Glasgow Life said.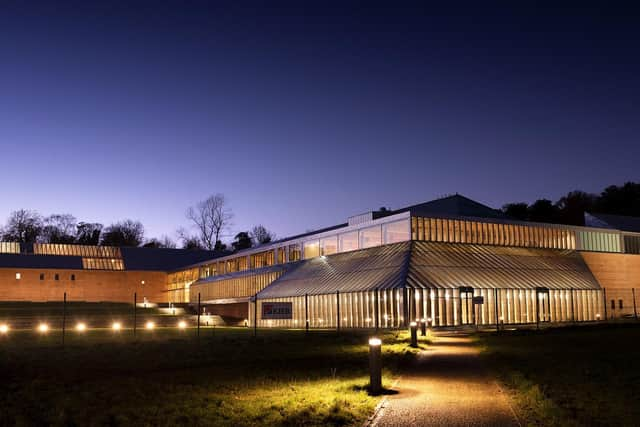 Annette Christie, chairwoman of Glasgow Life, which runs the museum, said: "To have welcomed 500,000 people to the Burrell since reopening in March is a wonderful endorsement for the ambitious refurbishment of this cherished, world-class museum.
"Glasgow's ongoing commitment to culture continues to reap substantial wellbeing and economic rewards for the city. The appeal of the Burrell Collection is reflected in these strong visitor figures.
"This spectacular home for a unique, prized collection will enable Glasgow to continue promoting inclusion and support for local communities, businesses and the tourism economy."
More than three-quarters (78 per cent) of those who visited between April and October last year did not live in Glasgow or the Greater Glasgow area.
The King was among those who visited in October, when he officially reopened the museum which was originally opened by his mother in 1983.
Susan Deighan, chief executive of Glasgow Life, said: "The Burrell Collection is a reminder of culture's significant contribution to the international appeal and vibrancy of Glasgow, and the affection felt by local people for the museum and collection.
"As the Burrell approaches its first anniversary, we will continue to programme events and exhibitions that will attract local people and tourists in the years ahead."
Sir William and Lady Burrell devoted more than 75 years of their lives to amassing one of the world's greatest personal art collections.
It ranges from ancient prehistoric artefacts to works by Impressionists such as Manet and Degas, and includes late medieval art, Chinese ceramics, bronzes and jades, Islamic pile carpets and French nineteenth-century paintings. Inside the museum, 225 displays are spread across 24 galleries.
Professor Frances Fowle, senior trustee at the Sir William Burrell Trust, said: "The Burrell trustees are delighted that the new-look Burrell Collection has already attracted so many visitors, both local and international.
"This is testament to the quality of the collection, which has been imaginatively redisplayed and reinterpreted in a magnificent, state-of-the-art museum that offers something for everyone."
Nearly half of the funding for the £68.25m project was committed by Glasgow City Council while more than a quarter came from the National Lottery Heritage Fund, and significant donations came from the Scottish Government, the UK Government and from many trusts and private donors.