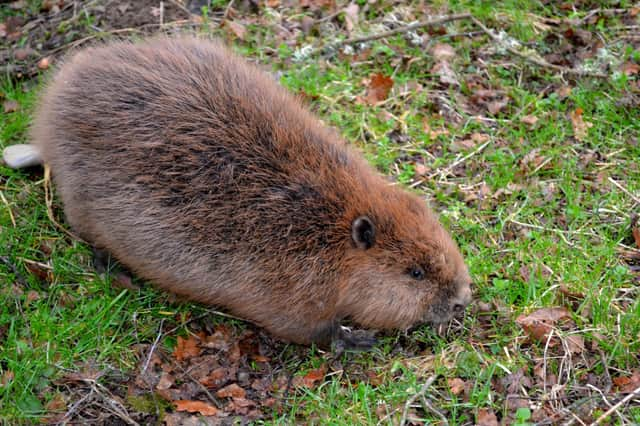 New surveys for national agency NatureScot have found evidence that beavers living around the River Tay have spread to Perth and established a "strong presence" there.
Beavers are native to Scotland and the UK but have been absent for hundreds of years after being hunted to extinction in the 16th century.
Scotland now has two wild beaver populations – one official, as a result of a groundbreaking reintroduction project in Argyll, and one unofficial, which sprung up from animals which escaped or were illegally released from captivity.
There has been a known beaver territory at Perth since 2017, but researchers from Exeter University, who are carrying out the survey work, have found even more evidence of their activities this year.
In particular, a number of fresh field signs were discovered on Moncreiffe Island.
Obvious indications of the animals' presence were also seen at North Inch, highlighting their unrivalled ability to gnaw and fell sizeable riverside trees.
Denise Reed, NatureScot's area manager for Tayside and Grampian, said: "The city of Perth already has an abundance of wildlife on its doorstep and we're excited to hear about the beavers in Perth.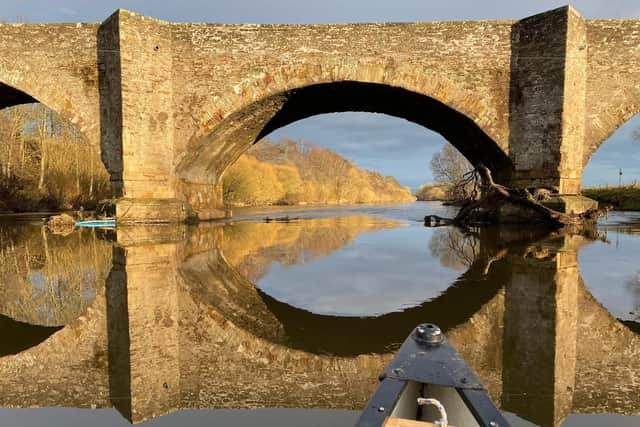 "It can lay claim to being the first city in the UK to have its own resident beaver families."
Surveys began in October last year.
When completed, results will be analysed to create up-to-date maps and estimates of the current number of active territories across the country.
Professor Richard Brazier, project lead from the University of Exeter, said: "The survey work is important because it enables us to understand, with an objective approach, how beaver territories have changed, where beavers are living and what impacts, both positive and negative, beavers are having on our ecosystems.
"When we compare the results with those of the previous survey that we ran three years ago, we are also able to look at the impact of beaver management on beaver numbers and territories, to learn lessons and improve our approaches to beaver management in the future."
Urban beavers are not unknown elsewhere.
Around the world the species has established territories in many built-up areas where there is suitable habitat, including a number of cities across Europe such as Bratislava, Trondhiem, Berne, Munich and Vienna.
However, the Perth population is unusual due the fact beavers were absent from Scotland and the UK until about 20 years ago.
The animals were officially granted European Protected Species status in Scotland on 1 May in 2019, following the success of a five-year reintroduction trial at Knapdale forest in Argyll.
The creatures are considered beneficial to the environment as some of the world's most adept 'natural engineers', with the ability to create new wetlands, restore natural woodlands and improve conditions for a wide range of new wildlife tourism opportunities.
The population at Knapdale has been shown to attract visitors from around the world, bringing social and economic benefits to the area.
However, Tayside's colonies have sparked conflicts with local farmers and land managers, due to causing flooding of fields and damage to trees.
There is ongoing controversy over lethal methods to control populations, which currently require a licence from NatureScot.
A message from the Editor:
Thank you for reading this article. We're more reliant on your support than ever as the shift in consumer habits brought about by coronavirus impacts our advertisers.