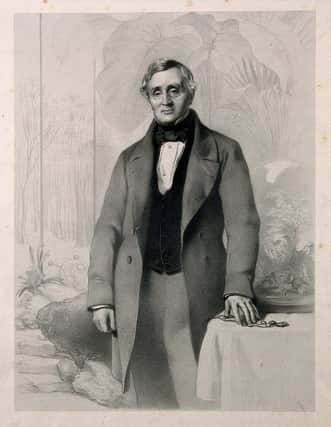 Like so many game-changing breakthroughs, it began with a chance discovery. In 1829 Nathaniel Bagshaw Ward, a London physician who dabbled in botany, was hoping to hatch moths in a sealed bottle when something unexpected happened: moisture condensed inside, allowing a fern and grasses to sprout from soil he had added to the vessel. If plants could survive in this artificial environment, he realized, it should be possible to devise a glass-covered container that could transport them over vast distances.
The Wardian Case was born. And, as Australian-based museum curator and historian Luke Keogh shows in this engrossing, well-illustrated account of Ward's invention and its implications, the world would never be the same. The simple wooden container – shaped like a gabled house, with a glass-paneled latticed roof – made it possible to ship exotic plants between continents and "for good or ill," he writes, "helped to transform the world we live in today."
Seeds were susceptible to mold or drying out during shipment, so a reliable means was needed to keep plants alive during a long sea voyage. Other methods were tried before the 19th century, including refitting ships' cabins as floating gardens. But Ward's "revolutionary" container was cheap, portable and both protected and nurtured plants. In 1834 an Australian fern survived the eight-month journey to Britain in a prototype case, proving his innovation worked.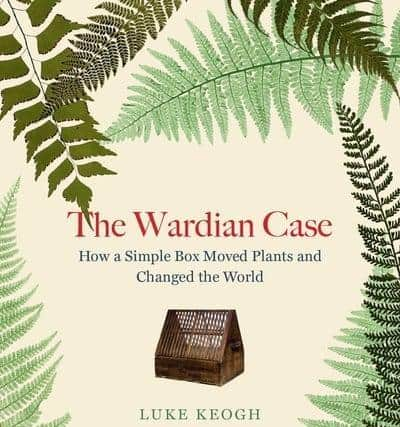 Keogh takes readers around the world as explorers, naturalists and botanists use the containers to stock First World nurseries and botanical gardens with exotic plants. The humble cases became agents of imperialism as Britain, Germany and other European powers deployed them to move seedlings between their far-flung colonies to establish tea, rubber and other plantations. The case became "a key technology in the expansion of empires," Keogh explains, creating seismic shifts in the agriculture and economies of colonies and in the lives of their inhabitants.
There was an ecological blowback to this sudden plant mobility. The cases were "a moving ecosystem." Seedlings and the soil keeping them alive brought a host of fellow-travellers – diseases, insect pests, weeds, invasive species – that wreaked havoc in their new locales. "We had become very good at moving environments – too good," notes the author. Import restrictions and plant quarantines spelled the end for Ward's creation.
By the 1920s they were being burned – along with the soil they contained – after a single use, to prevent contamination and the spread of scourges such as coffee root rust and rubber tree leaf blight. They then enjoyed a strange afterlife as a means of insect and disease control, in some instances used to transport the larvae and parasites needed to combat the non-native pests and plant maladies they had helped to introduce.
The tires on your car. The tea in your cup. The exotic plants in your garden or decorating your home. These and many more everyday items that have become part of our lives trace their roots to Ward's eureka moment. But Keogh's meticulous, globe-trotting investigation is a sobering reminder of the profound impact humans have had on the planet simply by moving plants.
The Wardian Case, by Luke Keogh, is published by Royal Botanic Gardens Press, £25. Dean Jobb's new book, The Case of the Murderous Dr Cream, coming from Algonquin Books in July, recreates the hunt for a Scottish-born serial killer who murdered as many as ten people in London, the US and Canada during the Victorian Era. He teaches nonfiction writing at the University of King's College in Halifax, Nova Scotia.
A message from the Editor
Thank you for reading this article. We're more reliant on your support than ever as the shift in consumer habits brought about by coronavirus impacts our advertisers.
Joy Yates, Editorial Director