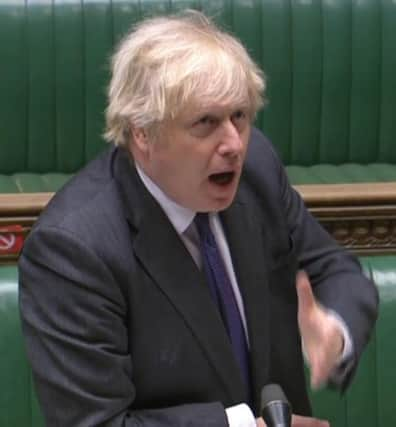 The Prime Minister today was challenged by Labour MP Ben Bradshaw over the numerous benefits he had promised would come to the fishing industry by leaving the EU.
Speaking at the latest session of Prime Minister's Questions, Mr Bradshaw asked: "When the prime minister told the fishermen in the South West that they would not face new export barriers or unnecessary form filling.
"And when he told Britain's musicians and artists that they would still be free to tour and work in the rest of the European Union, neither of those statements were correct, were they prime minister?"
Mr Johnson admitted there were some issues with the new regulations, but insisted the main problem was the pandemic.
He explained: "It is absolutely true that some British fishermen have faced barriers at the present time owing to complications over form-filling and indeed one of the biggest problems is that, alas, there is a decline in appetite for fish in continental markets just because most of the restaurants, as he knows, are shut.
"The reality is that Brexit will deliver and is delivering a huge uplift in quota, already the next five years, and by 2026 the fishing people of this country will have access to all the fish in all the territorial waters of this country.
"To get them ready for that El Dorado, we're investing £100 million in improving our boats, our fish processing industry and getting fishing ready for the opportunities ahead."
The PMs answers cut no weight with several Labour MPs, who questioned his answer on Twitter.
Chris Elmore wrote: "Clear within weeks of the end of the transition period that Brexit is dramatically affecting lives and livelihoods across the UK.
"Boris Johnson cannot simply pretend these problems don't exist."
Carolyn Harris added: "Clear there are problems and UK government's refusal to even attempt to find a fix is risking businesses and livelihoods across the UK".Last night the UK Government announced firms exporting fish and shellfish to the EU who can show they have suffered "genuine loss" due to Brexit red tape will be able to claim up to £100,000 in compensation.
If you haven't already, please consider supporting our trusted, fact-checked journalism by taking out a digital subscription.