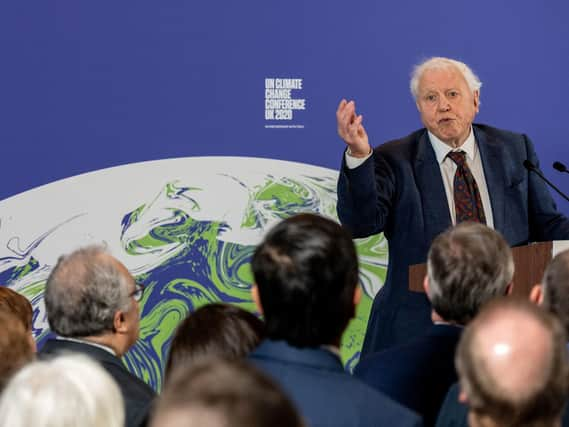 The paper from the Centre for Policy Studies (CPS) think-tank argues that although the UK has made significant progress in areas such as reducing coal-fired power generation, imports of carbon-intensive goods and raw materials from abroad have increased.
As well as overstating the UK's performance on climate change, the CPS argues the practice also discriminates against UK companies which are subject to climate levies, planning and regulatory hurdles that their competitors overseas do not have to face, such as the Carbon Price Floor which taxes emissions.
It is now urging the upcoming COP26 climate summit in Glasgow to look at introducing a "carbon border tax" on carbon-intensive imports to reduce global emissions and better support domestic industries.
Energy and infrastructure analyst Tony Lodge of the CPS pointed out the UK imports six times more electricity than it exports, and is increasingly reliant on power delivered via undersea interconnectors.
"Yet the same carbon levies are not applied – indeed, we have no way of knowing the actual source of the electricity we are using. The result is that, even as we have slashed the use of coal power in the UK, we are importing it from overseas."
Lodge said that during the UK's recent coal-free fortnight, where no domestic coal was used to power the grid, the country imported an estimated 40.4 gigawatt hours of Dutch coal-fired generation.
He also said that although British coal mines have closed, the UK is still importing millions of tonnes from overseas for industrial use, in particular in the steel industry.
"This carries with it additional emissions costs, for example in terms of transportation. Emissions from imported goods and raw materials, including coal, steel and electricity, are not included in UK statistics, allowing Britain to continue using energy generated from fossil fuels, and other energy intensive products, while appearing to be meeting emissions targets."
The CPS said a new carbon tax could be calculated based on the electricity mix of the exporting country, making it far simpler to introduce than economy-wide carbon taxation. This would also incentivise other countries to invest in nuclear or renewable energy and generate revenues that could be used to cut costs for consumers.
"Britain's new legal commitment to cut greenhouse gas emissions to net zero by 2050 carries Herculean responsibilities to decarbonise the energy, transport, industry and housing sectors.
A carbon border tax would provide a far more accurate picture of Britain's true carbon footprint, deter carbon offshoring and reduce global emissions," said Lodge.