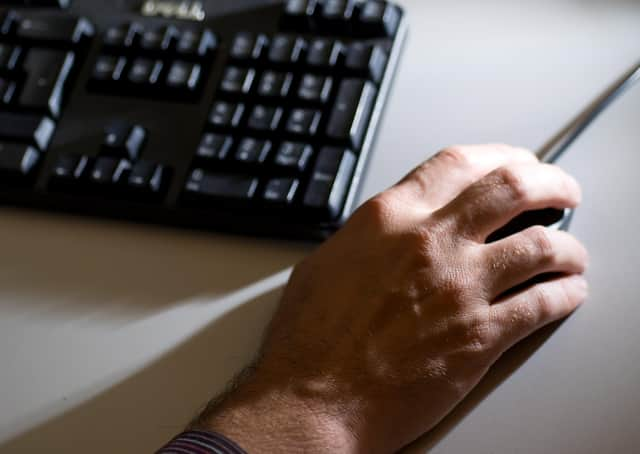 Almost half of 2,000 adults surveyed said they felt more pressure to be present, with about one in six claiming to be working through sickness because of redundancy fears.
The trend is showing no signs of abating, with more than one in three saying they have continued to work while unwell during lockdown, said the report from financial services firm Canada Life.
This comes as an increased number of firms are looking to employee monitoring software to check on their staff's productivity when working from home.
One in four workers said they feel the need to prove that they were working every day while a similar number are checking in with their colleagues or managers more often, according to the report. Younger employees are more likely to work while they are sick, the data indicated.
Paul Avis, Canada Life marketing director, said: "The 'always on' work culture we've adopted over the last decade has come to a head.
"Lockdown is making it worse and employees feel like they can't switch off. As the physical and mental wellbeing of UK employees is stretched to the limit, productivity could be significantly hit. But with so many people frightened they might lose their jobs as a result of the coronavirus pandemic, it's no surprise they're working through sickness and worried about the implications of taking time off.
"Employers have an active role to play in encouraging their staff to take the time they need to recover from illness, mental or physical, and it's encouraging that 41 per cent have introduced measures to support struggling workers."
It emerged last month that an increasing number of companies are using employee monitoring software to check up on staff working from home. Brad Miller, chief executive of software firm InterGuard, told a BBC documentary yesterday that, in practice, companies would look at the detail of what employees were doing online only when a problem arose.
He said: "The detail is just there if it's needed, if something looks off or looks awry."
A report by law firm Ropes and Gray warned that companies should be wary of closely monitoring their employees' movements online, especially in Europe, where GDPR laws exist.
The author, Robert Lister, said: "While monitoring of employees both inside and outside the workplace is nothing new, and advances in technology in recent years have increasingly caused the boundaries between work and home to become blurred, the lockdown has brought these issues back to the fore.
"Employers may understandably have legitimate concerns around employee productivity – some employees may not have adapted to working as efficiently out of the office (particularly when juggling home schooling, family needs and work requirements), while others may take advantage of the lack of face time for their own personal benefit."
He added: "Unless there are exceptional circumstances, particularly intrusive forms of monitoring should also be avoided entirely."