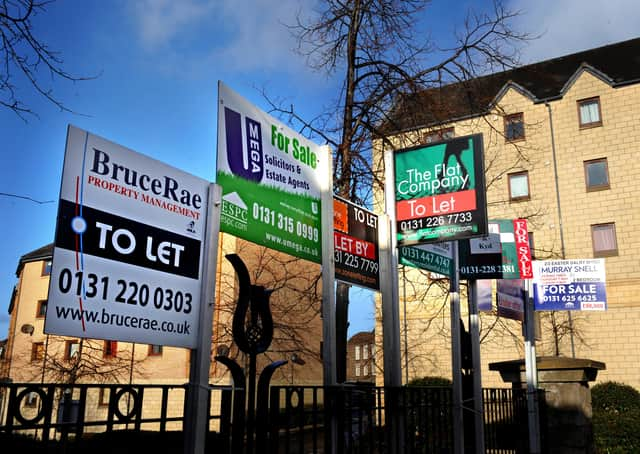 Lenders have granted 1.6 million mortgage payment holidays. Picture: Jane Barlow
As of Friday, lenders had granted more than 1.6 million mortgage payment holidays, trade association UK Finance said.
For the average mortgage-holder, the payment holiday amounts to £755 per month of suspended payments.
UK Finance also said firms were waiving a rule to help customers move over to a new mortgage deal with their lender.
Normally customers who are coming to the end of a fixed-term deal would not qualify for a product transfer if they were on a mortgage payment holiday.
But UK Finance said that, given the current exceptional circumstances, lenders are waiving this rule to help borrowers affected by Covid-19.
Product transfers are for like-for-like mortgages and tend not to require borrowers to go through a new affordability assessment, meaning existing borrowers who have been furloughed will also be eligible.
Robin Fieth, chief executive of the Building Societies Association (BSA), said: "Lenders are working hard to help in a range of ways and it is right that this now includes the ability for those on a three-month payment holiday to be able to switch on to a new product with their existing lender at the end of a fixed-term product should the two events coincide."
Kate Davies, executive director of the Intermediary Mortgage Lenders Association (IMLA), said: "This agreement builds on the commitment made by lenders in July 2018 to contact customers who are coming to the end of a mortgage deal and discuss what alternative options might be available.
"It offers additional – and no doubt welcome – reassurance that customers will not be penalised if they have sought an approved payment holiday during this difficult period."
Three-month mortgage payment holidays may be offered to borrowers who are up to date with their payments.
But interest will continue to accrue and borrowers will still owe the money when a payment holiday has been granted, so the overall mortgage debt will continue to build up and it will still need to be paid off. Mortgage borrowers may want to consider making part-payments to reduce their debt even if they cannot afford to pay the full amount.
UK Finance said a payment holiday may not be the right choice for everyone and customers should only apply if they need one.