However, Mr Matheson told the Scottish Parliament's net zero, energy and transport committee (NZET): "The pilot will run for six months on a particular route or routes to test out whether removing peak fares has an impact on people's travelling behaviour on the railway network. It's not removing them from across the network."
The Scottish Government's Transport Scotland agency later clarified that all ScotRail routes would be covered "in the course of a series of controlled trials over a six-month period".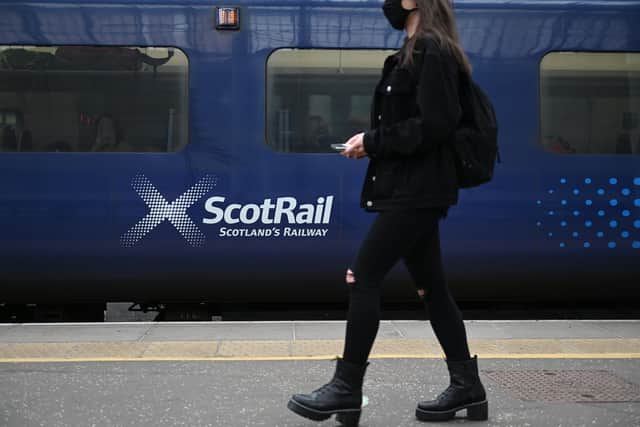 The £15 million experiment is planned for during the year from April to boost peak-hour rail travel, which remains significantly below pre-pandemic levels. Mr Matheson said: "It would cost more than that to remove peak fares from across the whole of the network." To do that, he said: "We would have to look at the cost of that and whether there is budget allocation."
The Scottish Conservatives said passengers had been "duped" by what was turning out to be a "half-hearted measure" and it would create divisions between workers travelling on different routes.
Mr Swinney had said of his Budget announcement on December 15: "The Government will consider carefully the impact of that measure and the long-term sustainability of such a proposition. If it is successful, the Government will wish to continue it for a longer period."
Following the announcement, the SNP, which leads the Scottish Government, described the trial as "transformative". Jackie Dunbar, one of the party's members on the NZET committee, said it would help commuters, incentivise greener transport and encourage a post-pandemic return to rail.
She described the move as "tangible action from a Government laser-focused on delivering for the people of Scotland".
However, Scottish Conservatives transport spokesperson Graham Simpson said: "When John Swinney announced the scrapping of peak time fares last month, he said it would be 'transformative' and make train travel 'more affordable and attractive'.
"But we were duped. Now Michael Matheson has confirmed that this scheme will only apply 'on a particular route or routes' and not across the network.
"Peak fares are a huge additional cost for many workers, but this half-hearted measure will create similar divisions. This is another typical example of the SNP promising the moon, then rowing back when it comes to delivery."
Jim Baxter, executive member for Scotland for train drivers' union Aslef, said: "We are extremely disappointed. We gave credit to the Scottish Government when they announced they were going to introduce a pilot. Now it seems they are pulling back from their original statement, which they were happy to take plaudits for at the time.
"The Government did not say when they made this announcement that whether you pay a peak fare or not will be a postcode lottery."
Scottish Labour transport spokesperson Neil Bibby said: "Another headline-grabbing SNP announcement has been watered down in the terms and conditions. If only Scotland's trains were as reliable as this SNP Government's habit of abandoning their promises."
Ten hours after Matheson's appearance before the committee, Transport Scotland clarified that all ScotRail routes would be covered as part of a number of trials.
Its spokesperson said: "The removal of peak fares would apply to all routes in the course of a series of controlled trials over a six-month period. Details of the timing of these controlled trials are currently being developed."
Responding for the Conservatives, Simpson said: "Michael Matheson has caused utter confusion here by telling a committee that the scrapping of peak fares would not be nationwide. It now appears that it will be – which is what we first thought - but on a rolling basis.
"That is going to leave passengers completely baffled. It would make far more sense to run this trial everywhere at the same time."