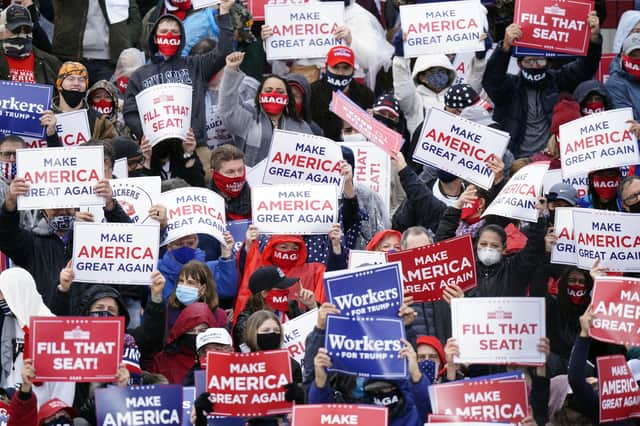 Alistair Carmichael today claimed the violent scenes in Washington D.C showed the current risks still facing liberal values.
The Orkney and Shetland MP has now urged a peaceful transfer of power, and called for British politicians to make no apologies for Mr Trump's behaviour.
He said: "What has happened in the United States this week is a reminder of the risks we all face when the norms of liberal democracy are eroded.
"Checks and balances, limitations on executive power, the rule of law – the importance of our values has been reinforced by these dangerous acts.
"If this were happening in Africa or South America our Prime Minister would be calling out those responsible.
"Friendship sometimes requires hard truths and as a close ally of the United States we must do the same here to support the peaceful transition of power.
"It is not enough to criticise the mobs on the streets while ignoring the role of the President in putting them there."
Earlier today Nicola Sturgeon joined the growing chorus of world leaders condemning the violent scenes in Washington last night.
The chaos raged after Mr Trump gave his fans a jolt into action in a rally outside the White House and urged them to march to the Capitol.
Protesters clashed with police, one woman died after being shot and three other people died after suffering "medical emergencies".
She said: "What we witnessed weren't just scenes of horrible breaches of law and order, people taking over the seat of democracy, we actually witnessed the president of the United States inciting insurrection in his own country and I think for many people it will take some time to get our heads round that.
"This has been a dark period in America's history, there's no doubt about it, and I would imagine many people in that country and across the world are looking forward to it coming to an end but clearly there are deep-seeded divides there that the new administration has to tackle and try to heal."
If you haven't already, please consider supporting our trusted, fact-checked journalism by taking out a digital subscription.