Ms Sturgeon refused to say whether she thinks double rapist Isla Bryson is a man or a woman, claiming she does not have "enough information".
However, the First Minister later said it is "almost certainly the case" that Bryson, 31, is not actually transgender. Scottish Conservative leader Douglas Ross repeatedly quizzed Ms Sturgeon about the issue at FMQs.
Bryson – born Adam Graham – was moved from Cornton Vale women's prison in Stirling to HMP Edinburgh last month following a public backlash. A temporary ban on trans prisoners with a history of violence against women being moved to female facilities was subsequently announced by the Scottish Government.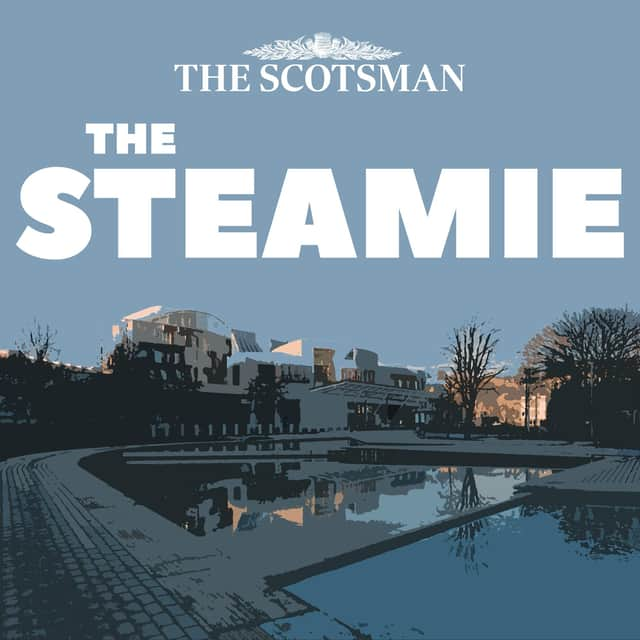 The Scotsman's political editor Alistair Grant and deputy political editor Conor Matchett discuss Mr Ross's line of attack as the debate around trans prisoners continues to plague the Scottish Government.
They also discuss the extent of proposed job cuts across Scottish councils, after a leaked document estimated around 7,100 full-time equivalent jobs will be lost in total over the next three years as a result of the Scottish Budget.
Westminster correspondent Alexander Brown gives an update from London on the latest Tory sleaze scandal, discussing the sacking of Conservative Party chairman Nadhim Zahawi and the bullying allegations surrounding deputy prime minister Dominic Raab.
You can check out the latest episode of The Steamie wherever you get your podcasts, including Apple Podcasts and Spotify.