But as this battle rages, most recently with the case of the rapist Isla Bryson, there is a potential new front opening within the SNP.
In an interview with The Scotsman's political podcast The Steamie, the SNP's youngest MSP Emma Roddick hits out at what she labels transphobic bigotry that occurred during the parliamentary debate. This included a contribution from rebel Ash Regan in which a transgender child was misgendered, something Ms Roddick argues was unacceptable.
Other SNP figures, including Joanna Cherry and John Mason, are also active opponents to the gender recognition reforms, which, it is worth noting, were a manifesto commitment.
This will be counter-intuitive to those who subscribe to the conspiracy the SNP has been hijacked by pro-transgender rights activists, but the party has done far more than it arguably should have done to keep its broad church as wide as possible.
Speaking to activists within the party, the anger at the lack of action from the SNP leadership to root out opposition to the gender reforms is palpable. It has been for several years.
They fume at the fact members of the party are able to criticise Government policy, miss votes (potentially breaking the whip in the process), and actively undermine the First Minister without apparent sanction.
In the SNP's case, the only uniting force is independence. As Ms Roddick states, there are colleagues on the SNP benches she would never agree with on tax. Independence is what unites the broadest of churches.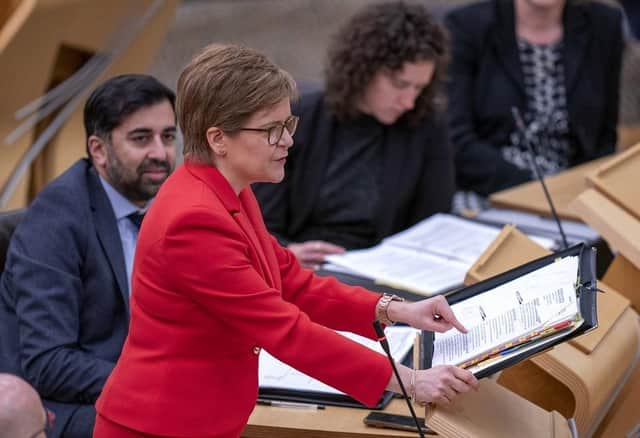 There have been no real consequences for those who rebelled across stage three, partly because losing nine MSPs from the group would have seen the Government's majority disappear. But failure to take meaningful action against those in Holyrood has the potential to shift the power dynamics within the party.
Once organised, groups like these tend to stick together. They will emboldened by the lack of consequences.
They may choose to speak out more regularly against Government failures or policy areas they disagree with. The SNP's iron backbench discipline could be on its last legs, and with it, the Government's comfort passing legislation.
The creation of Alex Salmond's failed political and ego vehicle, Alba, rooted out much of what some in the SNP called its 'problem wing'. The gender rebels could be a new, more threatening version.
Want to hear more from The Scotsman's politics team? Check out the latest episode of our political podcast, The Steamie.