The Scotsman has been told that at least one senior figure has been repeatedly spoken to by Police Scotland.
Police are investigating what happened to £600,000 of party money that was crowdfunded from independence supporters for a new campaign to leave the UK. There has been a long-running row over how these donations were used amid allegations of fraud.
A senior staff member disclosed they had been spoken to "multiple times" by police. They said the cash had been partly spent on campaign materials, but argued the SNP exists to drive forward the cause of independence, so this was not improper.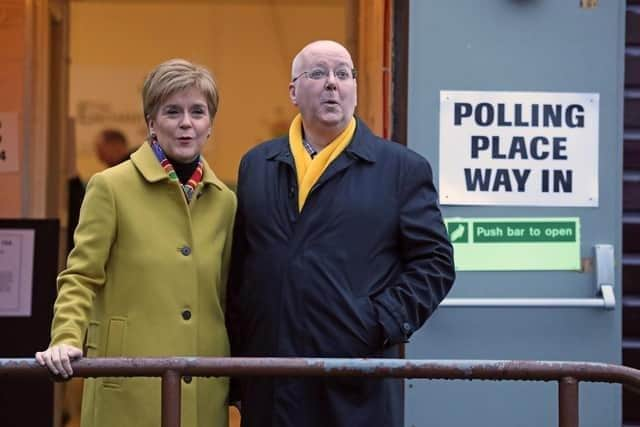 The police investigation, which is codenamed Operation Branchform, was launched in 2021 after complaints were made around donations to the SNP. In May that year, two SNP MPs – Douglas Chapman and Joanna Cherry – quit the party's ruling National Executive Committee (NEC), citing a lack of transparency.
Mr Chapman had been the party's national treasurer and said he had not been given enough information to do his job.
SNP MSP Colin Beattie, who replaced Mr Chapman, later released a statement addressing the issue of the £600,000, insisting "an amount equivalent to the sums raised from these appeals will go directly to our work to secure a referendum and win independence".
Mr Chapman has since been spoken to as a potential witness by police officers.
The Sunday Mail recently reported that detectives are looking into high-value transactions including vehicle purchases made by the SNP.
An SNP spokesman said: "We will cooperate fully with the police investigation and will make no further comment."
Last month, former first minister Nicola Sturgeon said she had not spoken to the police. She told Sky News: "Look, no, but I'm not going to comment, I wouldn't comment on any ongoing police investigation and I'm not going to comment on this one."
Her husband, Peter Murrell, resigned as chief executive of the SNP last month amid a row over the handling of media enquiries relating to the party's membership numbers.
Questions have been asked about a loan of £107,620 which Mr Murrell gave the SNP in June 2021. The party has said this was a "personal contribution made by the chief executive to assist with cash flow after the Holyrood election".
Scottish Conservative chairman Craig Hoy said: "Those nationalists who contributed £600,000 in good faith towards a fighting fund for another referendum have a right to know how, why and where their money was spent.
"The admission from SNP staff, for the first time, that at least some of that money has been spent elsewhere means there are huge questions for senior officials – especially former chief executive Peter Murrell – to answer. Nicola Sturgeon's husband must fully comply with the police, so that they can finally get to the bottom of what looks like a major scandal."
A Police Scotland spokeswoman said: "A report which outlines enquiries already undertaken and seeks further instruction has been submitted to the Crown Office and Procurator Fiscal Service (COPFS). We are working closely with COPFS as the investigation continues."