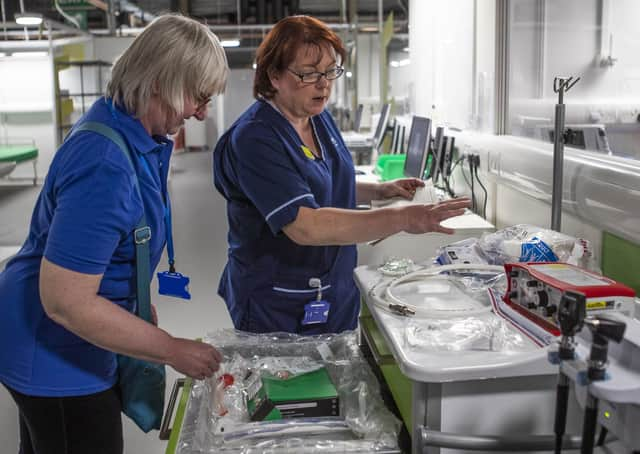 Nurses and midwives in Scotland are required to pay an annual registration fee of £120 to the Nursing and Midwifery Council, but Alison Johnstone MSP has called on the First Minister to cover that cost this year as a token of appreciation for the role these professionals are playing in the fight against coronavirus.
"All across the country nurses and midwives have gone above and beyond during this crisis. From supporting young families, to comforting dying patients whose loved ones cannot be with them, these dedicated professionals play an essential role in the fight against coronavirus," the MSP said.
"It becomes more evident every day how crucial frontline health and care staff are to our communities, and there are rightly calls for a review of how we remunerate all our health and care workers who have put themselves at risk to protect us.
"One modest measure the Scottish Government could take immediately to show a small token of appreciation to our nurses and midwives is to cover their professional registration fees.
"Covering the £120 fee payable by nurses and midwives to the Nursing and Midwifery Council for 2020 would be a small gesture, but one that I'm sure would be most welcomed.
"Quite rightly those retired professionals who have been called back to support our NHS during this crisis have not been charged registration fees, and it would be fitting if this consideration was shown across the board."
A Scottish Government spokeswoman said: "The heroic efforts of health and social care staff during this time are inspiring all of us and we are hugely grateful for their continued hard work, dedication and skill.
"We think this is an interesting suggestion, which should be given appropriate consideration. As people would rightly expect, we discuss issues of pay, reward and recognition in partnership with both employers and trade unions before bringing forward agreed proposals."