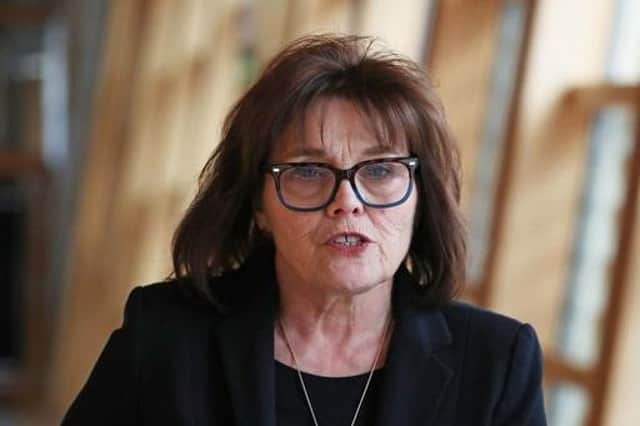 Police will be issued with protective equipment, says Jeane Freeman
MSPs yesterday admitted the new controls are more akin to "war time" powers as they agreed legislative consent for the UK bill that will impose sweeping new curbs on public liberty and freedom of movement in order to halt the virus spread.The public across the UK have been warned to stay at home and only go outside for shopping, medicines or one form of exercise a day. Gatherings outside of more than two people, unless they are from the same family, are also prohibited.It came as the number of deaths UK-wide reached 422 yesterday, a dramatic rise of 87 on Monday's figures. There are now more than 8,000 confirmed cases. In Scotland the death toll rose by two to 16, while the number of cases was up 85 to 584.The new bill includes powers to "direct or remove" people for screening and assessment and to require them to stay there for up to two days, as well as restricting the movements of those who test positive."It would be an offence to not comply with any directions, restrictions or requirements imposed under the bill," a report by independent Holyrood research body SPICe states."Penalties for offences include imprisonment for up to 12 months or a fine."
It came as Health Secretary Jeane Freeman said yesterday police officers will be kitted out with protective equipment if they are required to apprehend suspected carriers of the virus, the Health Secretary has said.The new laws are expected to be formally passed by the UK Parliament this week, but require consent from the Scottish Parliament. This was agreed last night before Holyrood itself went into lockdown. It will now only sit again next Wednesday before the Easter recess.The Government will now have the power to restrict events and shut down premises such as pubs. They will also be able to isolate or detain individuals who are judged to be a risk to containing the spread of Covid-19.
The emergency controls also relax rules around detention under mental health laws and officials will have the power to close the borders.Organisations could be required to provide space or resources for the storage or management of dead bodies.Scotland's constitution secretary Michael Russell pledged he would update MSPs at Holyrood every two months on whether they required to hold onto the new powers.He said: "I think it's important as leaders and as governments to say very clearly, we wish to let go of this legislation at the very first appropriate moment, but not a moment too soon."Senior nationalist Bruce Crawford, who convenes Holyrood's constitution committee, said the hardline powers being proposed were "extraordinary".He said: "We all know that governments would only normally be seeking such power in times of war. We also know that we are in a war against an unseen and deadly enemy."Tory Adam Tomkins said coronavirus was the gravest threat to the health and economic wellbeing of the nation in a lifetime. But he said there was concern about the "extraordinary" restrictions contained in the bill.
UK health secretary Matt Hancock said yesterday the new fines for people who breach stay at home restrictions will start at £30, but will be "unlimited".