The £50 sum is paid automatically by Social Security Scotland, but is dependent on data from the UK Government's Department of Work and Pensions (DWP). It replaces their cold weather payment, which was dependent on cold temperatures.
Ministers had previously committed to delivering the benefit this month. However, Nicola Sturgeon confirmed payments may not be made until March. This was despite the DWP meeting a requested deadline for the data to be handed over of the end of January.
Social Security Scotland told the Daily Record that payments would be made this month "or next", something echoed by the First Minister.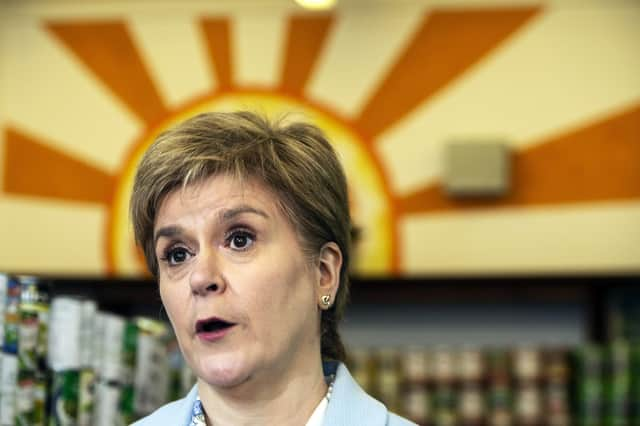 Pam Duncan-Glancy, the Scottish Labour MSP, quipped during First Minister's Questions the benefit may become the "Scottish summer payment" instead.
She asked: "Will the winter heating payment end up being the Scottish summer payment, paid too late to keep people warm this winter?"
Ms Sturgeon replied: "We did receive the data from the DWP and payments will be made to the 450,000 people eligible for the payments automatically over the course of February and March."
The issues were also raised by Monica Lennon, another Scottish Labour MSP, who asked the First Minister to guarantee everyone eligible will receive the benefit this month.
This was something the SNP leader was unable to do in the Chamber, instead committing only those eligible would receive the money "as quickly as possible".
Want to hear more from The Scotsman's politics team? Check out the latest episode of our political podcast, The Steamie.