She called on ministers to make progress on recouping cash loaned out to three businesses during Covid-19.
It comes after The Scotsman revealed ministers handed out almost £2m in Covid-19 loans to three businesses which went bust within two years of receiving the money.
The money came from the SME liquidity fund – an emergency loan fund set up by the Scottish Government during the pandemic to help small and medium-sized housebuilders struggling for cash due to the halt to construction work.
The £100m fund was intended to support businesses to a maximum of 25 per cent of their annual turnover, with fixed interest rates of 2 per cent per year.
Repayment terms were flexible, with the option for payments to be offset for 12 months. However, the loans were expected to be repaid within two years.
In total, £1.85m was handed out to three companies, including the former owners of the Lundin Links hotel in Leven, Fife, Kapital Residential, which received £850,000 in August 2020. It was one of the largest awards made as part of the scheme.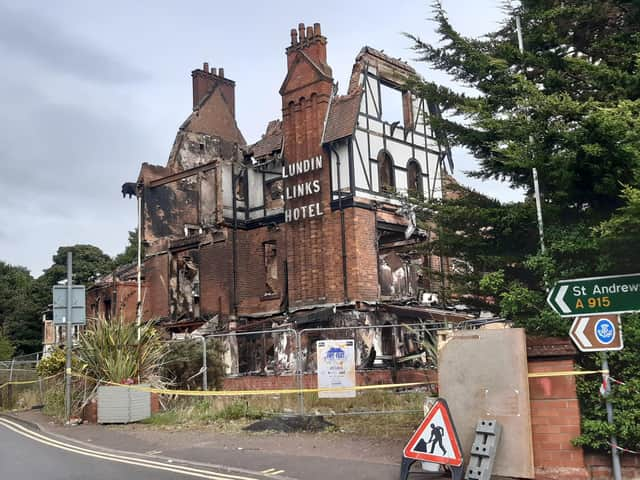 Other companies provided with loans include Ladybank Homes Ltd and S Ewing and Sons, which received £550,000 and £450,000 in August and December 2020 respectively.
However, with these companies much of the money was not secured against any assets, meaning the Government is highly unlikely to see any additional cash.
The loan to Ladybank Homes Ltd was taken without security, while the S Ewing and Sons loan was only secured on a floating charge.
The loan to Kapital Residential was only secured on the Lundin Links Hotel after it was partially disposed before the loan was repaid. The hotel burned down last summer and has since been demolished.
Ms Chamberlain, who represents North East Fife, which includes the hotel, said: "It does feel like companies potentially without good track records have been granted loans, unsurprisingly defaulted on those loans, and the Scottish Government seem to be making no progress in recouping public money or indeed no interest in it.
"Like BiFab and Lochaber, it just shows a Government playing fast and loose with public money and is led round the houses by business.
"The local community around the Lundin Links Hotel were devastated to lose a listed building that had played such a part in the community, but they now want to know that the public money that was put in to that building will be recouped."
A Scottish Government spokesperson said: "The SME liquidity fund, introduced in May 2020, provided urgent support to small and medium-sized housebuilders during the pandemic when all non-essential construction work was halted.
"Security was not a pre-requisite for receiving support through this emergency loan fund, but was sought as part of the application process. Each application was carefully assessed on its merits. Of the 52 applications received, 38 were approved and the appropriate security in the circumstances put in place.
"The Scottish Government is taking all reasonable steps to recover monies provided through this fund."
Want to hear more from The Scotsman's politics team? Check out the latest episode of our political podcast, The Steamie.