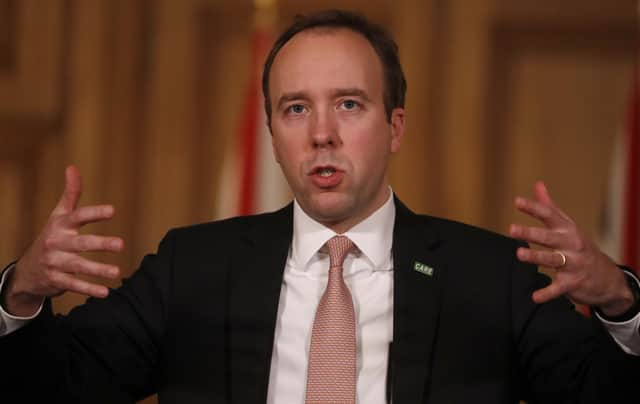 The UK Health Secretary was today challenged during an appearance on Good Morning Britain after insisting he was happy the policy was going ahead.
He said: "I'm really glad we're able to send out food for those who receive free school meals when schools are in, and I'm really glad we're able to do that when schools are out."
Host Piers Morgan then challenged him on his voting record, saying: "If you're that glad, can I ask you a question, why did you vote against it?".
Mr Hancock failed to explain why his position had changed, responding: "The reason I'm glad now is because we've been able to sort that out and put it in place".
Asked eight times in total why he voted against it, Mr Hancock repeatedly dodged the question.
Now the SNP's Education spokesperson Carol Monaghan MP has accused him of "hypocrisy".
She said: "Once again, the Tory hypocrisy on display here is simply gob-smacking. The Tories shouldn't have had to be publicly shamed and condemned into choosing to feed hungry children – that is the basic duty of any government.
"Each and every Tory MP should be ashamed of their actions, not trying to claim credit for a decision they had to dragged kicking and screaming to make.
"Before the U-turn, a small army of Tory politicians were wheeled out to defend the indefensible and tell us the UK government was already providing enough support.
"On top of this, Scottish Tory MPs voted to deprive Scotland of crucial Barnett funding - leaving the SNP Government to fund Scotland's progressive free school meals policy from existing budgets.This whole sorry saga proves that you cannot trust a Tory.
"The SNP Government will do what it can with its limited powers to continue to deliver progressive policies in Scotland despite the actions of Westminster - but it's clear that the only way to properly protect Scotland's interests, and our values, is to have the power to make these decisions for ourselves."
If you haven't already, please consider supporting our trusted, fact-checked journalism by taking out a digital subscription.