It comes after Ross Greer, the Scottish Green MSP whose party is in coalition with the SNP in Holyrood, labelled the existing council tax as "grossly unfair" and said a replacement should be agreed upon before the next Scottish Parliament election in 2026.
The SNP first promised to replace council tax in their 2007 manifesto, later changing their commitment to "consult with others to produce a fairer system" to replace council tax in their 2011 manifesto, to reforms of council tax bands ahead of the 2016 election.
The manifesto for the 2021 election said the SNP would restart work on council tax replacements which had been paused due to the pandemic, with a Citizen's Assembly promised on the issue.
Tom Arthur, the public finance minister, denied the lack of reform in more than a decade and a half of SNP government was an SNP failure.
He said: "Where we have been able to deliver on our manifesto commitments, where there has been parliamentary support on council tax we have sought to do so and we're taking this work forward just now in partnership with the Scottish Green Party, with COSLA, and of course working towards a process of deliberative engagement so that more people can have their say.
"Manifestos are ultimately what governments are elected upon, and we were very clear in 2011, the position that we stood on, as we were in 2016 and 2021. I would recognise that there has not been within the Scottish Parliament in the last 15 years a consensus on what reform of council tax should look like."
Mr Arthur, who was first elected in 2016 and promoted to a ministerial job following the 2021 election, also refused to commit to reform being completed or a bill laid in parliament before the next election.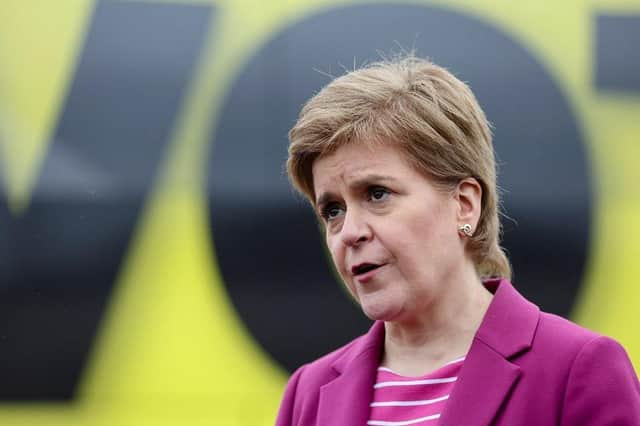 Instead he only committed to a joint working group on council tax examining the issues, and "utterly refuted" the suggestion his government had run out of ideas for reform.
He said: "What we've committed to, as you'll be aware is a joint working group as per the Bute House agreement. We've already said we're looking at what we can implement in the short term, so that would be around things that we can do through secondary legislation.
"Where we actually get to will be determined by the way in which the joint working group ultimately operates because we're also including a process of deliberative engagement, which I think we would recognise is quite important.
"So clearly we would want to work as quickly as efficiently as possible, but recognise that this is a process which is going to be driven by finding agreement with COSLA and also through the process of deliberative engagement.
"It's recognising that there's a clear desire to take this forward, however, of course, the outcome and the pace will be determined by a number of factors that are not just within the control of the Scottish Government."
Mr Arthur would also not be drawn on whether councils should raise council tax by double figures this year as they face pressures on their budget.
A briefing by the Scottish Parliament's research service showed Scottish Government funding has risen by almost double the rate of local government funding in the last decade.
Want to hear more from The Scotsman's politics team? Check out the latest episode of our political podcast, The Steamie.