The legislation aimed to make it easier for transgender Scots to obtain a gender recognition certificate, and would also have lowered the minimum age for applicants from 18 to 16. It has since been blocked by the UK Government using a section 35 order.
Debate has been further fuelled in recent weeks by the case of Isla Bryson, who was convicted of two rapes while known as a man called Adam Graham. Bryson, 31, was initially held in a women's prison, but was later moved to the male estate following a huge backlash.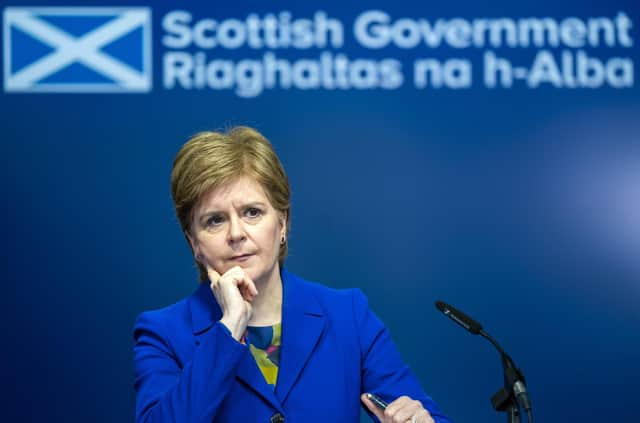 Asked whether the Bill was now "dead in the water" on the back of the trans prisoner debate and the UK Government's intervention, Ms Sturgeon said the Scottish Parliament had been "right" to pass the Bill.
She said: "Parliament as a whole by a two-thirds majority, with MSPs of all parties in that two-thirds majority, passed that Bill before Christmas … in doing so it followed on from many other countries who have legislation of that nature already in place.
"In fact, since we did that at least one other country that I'm aware of – Finland last week – has also passed similar legislation. And obviously we have the section 35 order to work our way through.
"Much of the coverage in the last couple of weeks has understandably focused on an individual case, and a very serious individual case of someone convicted of rape. I think when cases like that arise, it is important that they are dealt with seriously and appropriately, as has been the situation in this case. But there's no other group in society where the actions of an individual or a small minority would be used to take away or undermine the rights of the whole group in society, and I don't think that should be the case for the trans community."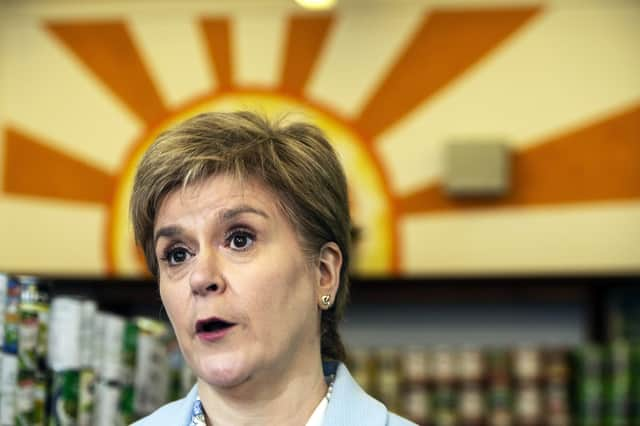 Ms Sturgeon added: "For me it's not about ideology, it's about the rights of a minority in our society who already struggle with stigma and discrimination."
During an interview on the BBC's Sunday Show, Ms Somerville was asked if SNP politicians who did not agree with the Government's policy should resign.
She said: "We all stood on a manifesto that was obligated to look at improving the trans community's life chances and life circumstances, particularly around gender recognition. I think if we stand on a manifesto for that, there's an expectation, as in any representative of any political party, that you follow that manifesto."
On whether she thought politicians should stand down from the SNP if they disagreed with the legislation, Ms Sturgeon added: "No, I don't. Like any party, probably anywhere in the democratic world, there is a general expectation that no matter our persona views, we broadly accept the platform on which we stand, if we stand for a party.
"But equally in probably every party, there is a democracy, and in ever democracy in the world there are individuals who can't accept the position on particular issues and vote accordingly. That is internal party democracy and I think it may be rare in the SNP – it is rare in the SNP – but nevertheless I think we should see it in that way."