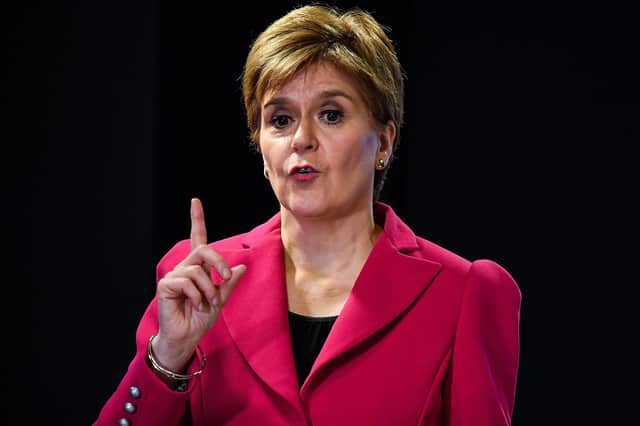 Nicola Sturgeon was quizzed about care home deaths at FMQs
The MSP revealed the personal loss as both he, and Scots Tory leader Jackson Carlaw, raised the issue of the rising death toll in care homes at First Minister's Questions.
"Families across the country are deeply concerned about the situation in our care homes. I speak from personal experience as Friday last week I lost my uncle to Covid-19 and he was living in a care home," he said.
"The Scottish Government framework document last week said it listened to bodies like the WHO but they say 'test, test, test' but there's been little testing of care workers. The government also said it listened to bodies like the European Union's Centre for Disease Control, but they have said staff should be tested on a regular basis, twice weekly, and we know that has not happened.
"So can she tell us how many care homes residents and workers have actually been tested, and are you confident the government has done everything it could to prevent the devastating losses we are seeing in Scotland's care homes?"
Nicola Sturgeon passed on her condolences to Mr Leonard and said there were few people left unaffected by the virus. She added: "Each and every day we try to make sure we're doing everying we can to protect those on the front line and in care homes," she said.
"What we're seeing in terms of the number of overall deaths is broadly in line with international evidence which tells us that older people are mostly vulberable, in the over 65 age groups and institutional settings this virus spreads more quickly.
"We are expanding testing as we go on the basis of sound clinical reasons for doing that. The total number of health and care home staff or their families tested, is 20,700 and just under 30 per cent of that is care staff and their families. That number will continue to increase."
Mr Leonard's uncle, 92-year-old Ralph Riley, was in a care home in Ipswich.