In a contract notice published online, the public body confirmed the award of a contract worth £125,000 to Edinburgh-based Clark Communications, its long-term press relations company.
However, CMAL later clarified that an administrative error had overstated the figure, which was instead just over £91,000.
Critics said taking on the CMAL contract "would test the best spin doctors" following the fiasco surrounding the construction of two ferries at Ferguson Marine. The vessels are now more than six years late and more than £200 million overbudget.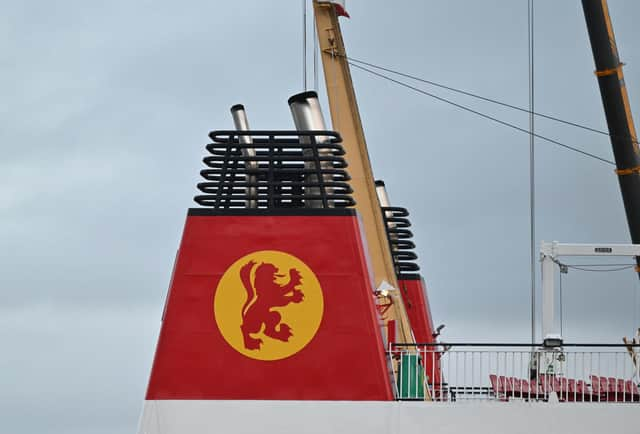 The contract procurement, overseen by CMAL, has faced accusations in a BBC Disclosure documentary of being "rigged" due to alleged preferential treatment for the Port Glasgow yard.
The spend on the PR comes after CMAL executives, alongside CalMac – the ferry operators – and Transport Scotland, collaborated to avoid key questions from that documentary.
Publicly, CMAL said there was "no evidence" to support the allegation a multi-million ferry construction contract was rigged, but privately dismissed approaches for interviews as "sensational".
Emails show how CMAL, CalMac and Transport Scotland all worked to minimise scrutiny of the issues raised by the documentary before it was aired. They include chief executive of the ferry procurement body CMAL, Kevin Hobbs, sharing details with CalMac and the Scottish Government of separate approaches to two sources by the BBC journalist Mark Daly.
In the email, he labels the intentions of the journalist as "looking for a sensational angle". Mr Hobbs was doorstepped by the BBC for the documentary, but refused to answer any questions.
CMAL's PR agency, Clark Communications, was also in regular contact with CalMac and Transport Scotland around requests to interview Mr Hobbs.
Scottish Conservative spokesperson Graham Simpson said: "Trying to make the firm at the heart of the SNP's ferry fiasco sound good would test the best spin doctors. However, serious questions have to be asked about why a Government-owned agency is spending a six-figure sum on PR.
"That money would be far better spent on finally delivering actual ferries for island communities."
The contract is in place of an internal communications operation and includes basic media relations, political engagement and community engagement.
Want to hear more from The Scotsman's politics team? Check out the latest episode of our political podcast, The Steamie.