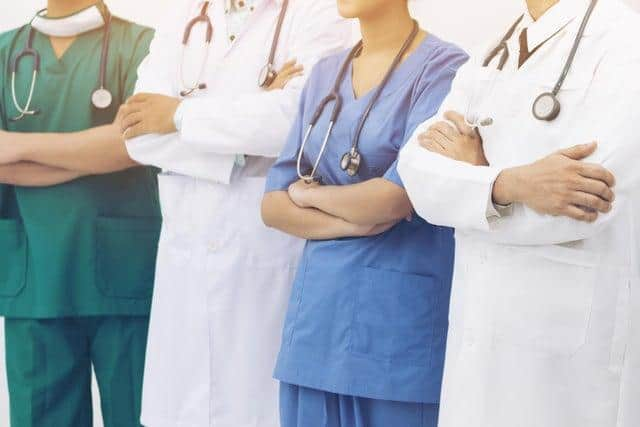 The "massive debt" owed to NHS and care staff has been hailed
The SNP leader insisted that "appropriate investigations" will take place into the deaths, although they may not have contracted the virus during the course of their work.
Tributes have now been paid to the "massive debt" owed to workers dealing with those infected by Coronavirus.
"Over the course of the pandemic, I can sadly confirm that 6 members of NHS staff and 5 members of the social care workforce have died from the virus," Ms Sturgeon said during her daily Coronavirus briefing today.
"My thoughts, and the thoughts of all of us in the Scottish Government are with their family and friends."
But she added that it may not be the case that all of these members of staff contracted COVID through their work.
"In some cases, people may not have been in their workplace for some time," Ms Sturgeon added.
"However it is really important for us to understand how many frontline workers lose their lives from this virus, it's also really important that we ensure appropriate investigation into the circumstances, and of course learn any lessons that we can from those circumstances."
Liberal Democrat health spokesperson Alex Cole-Hamilton paid tribute to those who have passed away.
"The country owes a massive debt to all of the NHS and care staff who are working so hard to keep us safe," he said.
"Too many of them have paid with their lives.
"However our thoughts and prayers are not enough. It's time for concrete action to alleviate the pressure on our NHS workers. That means proper mental health support for frontline staff, an additional deployment allowance of £29 per day on active duty and for ministers to agree a generous death in service scheme for all those who lose their lives protecting others."