Scottish Secretary Alister Jack has flatly rejected a suggestion from the First Minister for the UK government to pick up the bill for compensating businesses if Scotland's deposit return scheme (DRS) cannot go ahead as planned.
With the deadline looming for the UK Government to grant an exemption for the Scottish scheme by the end of this month, the First Minister reportedly suggested businesses could turn to Westminster to try to recoup some of their costs.
Mr Jack, however, was clear "it's absolutely got nothing to do with the UK Government".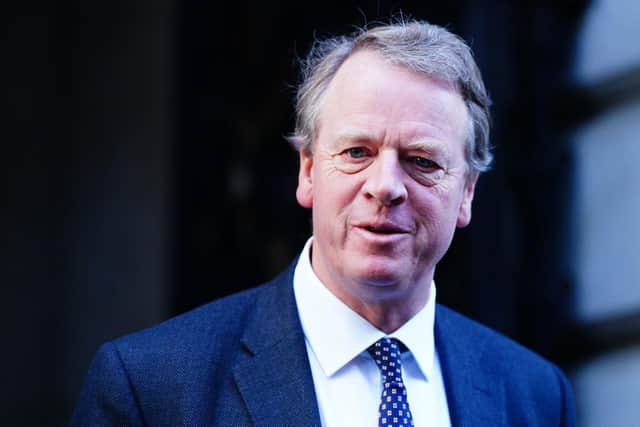 He also told MPs on the Commons Scottish affairs committee he had yet to receive the "proper grown-up assessments" he had asked for from ministers at Holyrood that would allow a decision to be taken on whether DRS should be exempted from the UK Internal Market Act.
That legislation was brought in after Brexit in a bid to ensure smooth trade across the different nations of the UK, with concerns being raised that because Scotland's scheme would come in before similar initiatives in England, Wales and Northern Ireland it could create a trade barrier.
Mr Yousaf insisted at the weekend there was "no reason for the UK Government not to grant that exemption" as he accused Westminster of "playing politics with what is the climate emergency".
The First Minister added: "If the UK Government end up pulling the plug on the scheme, because they don't give the Internal Market Act exemption, then I wouldn't be surprised at all if companies are asking for compensation."
Scottish Conservative leader Douglas Ross asked if Mr Yousaf had "even approached the UK Government about this before announcing it to the media".
Mr Jack told him: "No, that letter has not been received."
While he told MPs on the committee the Scottish Government had formally requested an exemption for the scheme on March 6, he said they had not supplied him with the impact assessments he had requested.
"I have yet to see the workings that could let me take a responsible decision one way or the other on this with any confidence," the Scottish Secretary told the committee.
Mr Jack stated: "At the inter-ministerial government meeting on April 17 I asked for impact assessments to be done on consumer choice, consumer cost, to businesses, to trade within the UK and to international trade.
"I haven't seen those proper impact assessments yet, and I can't come to a decision on an exemption until I see proper impact assessments, so we know we are making the right decision and not causing unnecessary consequences."
Businesses, however, have invested in new labels for bottles and cans which would be required under DRS, with reverse vending machines, where consumers would take empty drinks containers back to, also being installed.
But without impact assessments from the Scottish Government, Mr Jack insisted it was like a house being built without planning permission first being sought.