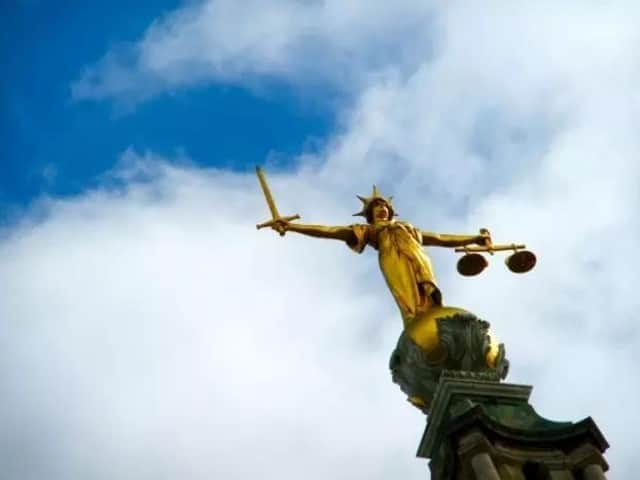 The Glasgow Bar Association said insufficient adaptations had been made to interview facilities at court and in the dock and there were not enough places where lawyers can discuss matters with their clients "privately and safely in the current pandemic".
The organisation voiced concerns after Scotland's most senior judge Lord Carloway urged people entering court buildings to follow coronavirus rules to ensure the administration of justice can continue safely.
He also warned that flouting the rules may be considered contempt of court, which lawyers from the Glasgow Bar Association said they "strongly object to".
In a letter to Lord Carloway, the Glasgow Bar Association said: "Court users have adapted impressively to facilitating court hearings since lockdown, but the impact of the virus is most keenly felt on the persons who are accused or their witnesses, who are invariably from a lower socio-economic group, have associated health issues and are apparently at higher risk of contracting and spreading this virus.
"Sufficient adaptations have not been made to interview facilities at court nor in the dock."
They added: "The reality is the court estate has insufficient accommodation to allow court practitioners to obtain their client's instructions in a manner which allows privileged information to be discussed privately and safely in the current pandemic.
"You have to date been relying upon the goodwill of practitioners to persevere, but that goodwill is being rapidly exhausted.
"To compound your message with the ultimate sanction of contempt is a matter which we strongly object to."
They also said some cases could be dealt with administratively or remotely "if the setup was improved" and said they would be happy to hold further discussions with Lord Carloway to improve matters.
The association warned: "If the goal is to stop the spread of this latest mutation, it is with regret and concern that we write to advise that the current measures in operation will fail to achieve that."
The Scottish Courts and Tribunals Service (SCTS) has said courts and tribunals would continue to operate business as currently scheduled, as it is an essential service.