'Greater public interest' in keeping legal settlement between Edinburgh Council and St James Centre developers secret
The settlement led to a legal challenge against the council being dropped, but the details have not been released.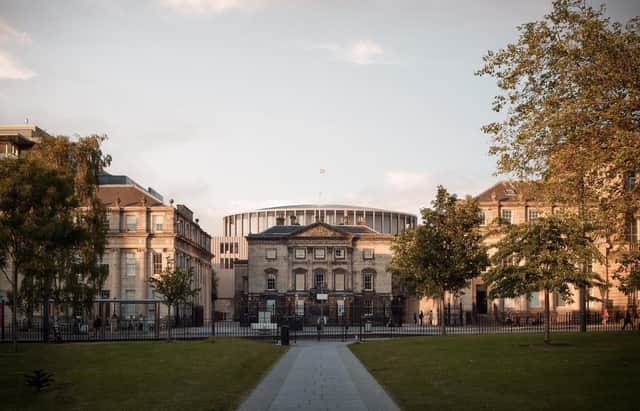 Details of the legal settlement which has allowed plans for the Dunard Centre to restart will remain secret.
Details of a major legal settlement between Edinburgh City Council and the developers of the new St James Centre, Nuveen Real Estate, will remain secret.
The council refused to release details of the settlement requested by the Evening News under Environmental Information Regulation laws which are similar to Freedom of Information laws.
Council officials signed off on the settlement in January this year to allow the development of the city's first new concert hall, the £45m Dunard Centre, to get back on track.
A legal battle had broken out between Nuveen and the council over the council's decision to grant the concert hall planning permission, but developers will now submit new plans which will "better accord with the aspirations" of the St James Centre with the future venue reducing in size "significantly".
However the refusal to release the specifics of the mediation was due to the "greater public interest" lying in keeping the details secret, the council said.
Opposition councillors have said the decision forms a pattern of "reluctance" from the council when it comes to legal expenditure.
Conservative Group Chair Councillor Jason Rust said "This refusal forms part of a pattern with a reluctance on the part of the Council to advise of amounts of legal expenditure with what is public money and at a time of massive budgetary pressure.
"It is incumbent on the Council in projects such as this where it has such a significant stake that it handles matters transparently.
"The challenge and mediation cost the city tens of thousands and it would be better to be open about the settlement. Generally the Council needs to learn lessons for the future to avoid similar legal wrangles."
In its refusal notice, the council said: "The greater public interest lies in the Council being able to pragmatically and effectively manage planning matters, including any disputes arising from this, including the conclusion of confidential mediation agreements where necessary.
"In addition, I am satisfied that there is no evidence available to me that the public interest in this matter is such that the only way to satisfy it is to breach the expressed obligation of confidentiality which is in place."
Want to join the conversation? Please or to comment on this article.