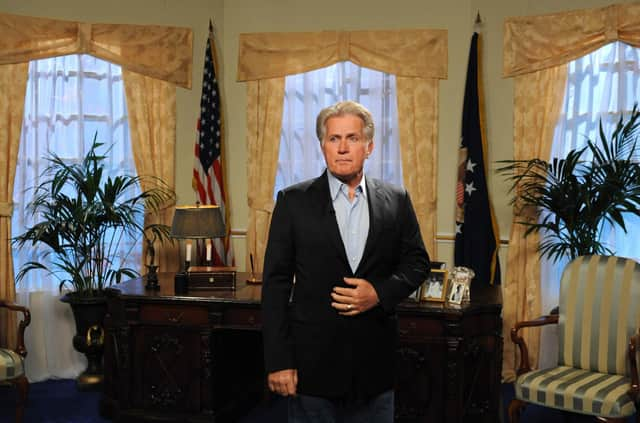 Peter Murrell was told to step down from the role or face a no confidence motion from the party's national executive committee after releasing inaccurate membership figures to journalists.
Mr Murrell, who is married to Nicola Sturgeon, had also been accused of running a leadership election that was too secretive and favoured Humza Yousaf, a Nicola Sturgeon loyalist.Responding to his stepping down, SNP leadership contender Ms Regan said: "Every time we believe we have met out capacity to overcome a challenge, we can look up to our guiding lights, and know that our capacity may be limitless".
Her quote is remarkably similar to the line used by fictional President Josiah Bartlet - played by Martin Sheen - in one of the show's most powerful moments
He said: "But every time we think we have measured our capacity to meet a challenge, we look up and we're reminded that that capacity may well be limitless."
Ms Regan is not the first politician to use similar language to the influential show, with the then-Prime Minister Theresa May accused of plagiarising the same section as Conservative party conference in 2017.
She said: "It is when tested the most that we reach deep within ourselves and find that our capacity to the challenge before us may well be limitless."
An Australian Parliament member, Victorian Labor Party MP Will Fowles also included three phrases from the show during a speech in 2020.