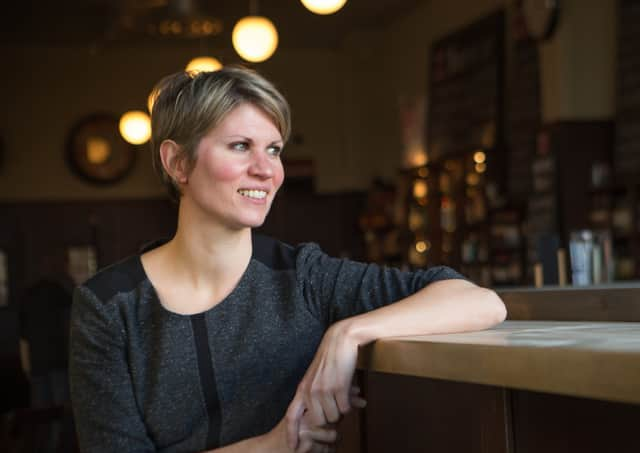 'Glaswegian heart, German head' is the ethos behind West, the brewer launched in 2006 by managing director Petra Wetzel.
The Bavarian-born entrepreneur heads an operation that says it is the only brewer in the UK to produce all of its beers – such as King Tut's Pilsner and Munich Red – in accordance with the Germany's 500-year-old Reinheitsgebot purity standards, which allow only the four core ingredients of water, malt, hops and yeast.
Last year, following a decade in business, West took the wraps off its new £5 million brewery, housed in the same premises within the Templeton Building on Glasgow Green, which also includes a restaurant and wedding venue. The move brought with it a ten-fold increase in capacity to 25,000 hectolitres a year and individual batches of 30 hectolitres each.
West also has two bars in the city – its original venue within the same building as its brewery, and West on Corner, which opened in 2015 on Woodlands Road, the very street where Wetzel lived when she was studying at the University of Glasgow.
The brewer recently landed a deal to supply Asda with its flagship lager St Mungo, named after the patron saint of Wetzel's adopted home city, having broken into the supermarket sector in 2014 with a Tesco contract for the same tipple.
As well as running West, Wetzel – who received an honorary doctorate from Glasgow University in 2015 for her contribution to the Scottish economy – is a noted public speaker and last year was named as one of 14 members of the SNP's "growth commission", a panel of economists, business figures and politicians tasked with preparing the party's economic platform for independence.
She has also launched West Women, an investment fund aimed at helping other female entrepreneurs follow in her footsteps and develop their own food and drink businesses."This is a sector I've operated in for over a decade and I'm getting fed up being the only woman in the room, or the token female speaker at business events," Wetzel said.
"West Women will help other female-led businesses grow and develop their operations throughout Scotland and I am confident that the initial £100,000 fund will grow significantly over the years ahead as we reap the rewards of investment by a female entrepreneur in future generations of female entrepreneurs."
Research from the Hunter Centre for Entrepreneurship estimated that Scotland's economy would grow by more than £7 billion if the number of women-led businesses increased to equal those of men.