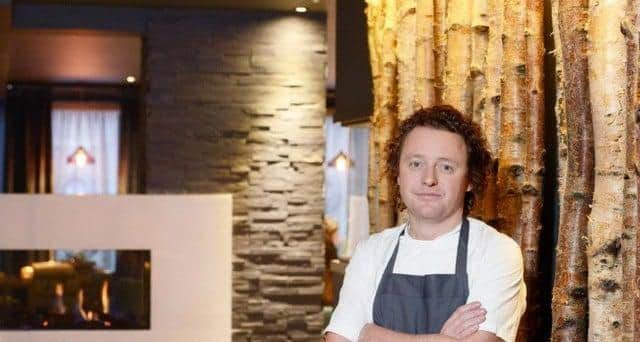 The restauranteur, who currently runs five venues around the Capital, is part of a panel which liases with the Scottish government about safety measures which are to be implemented in the industry after lockdown.
"But this is really damaging for Scotland and we need to think about how we are going to cope. Edinburgh is not London, we don't have that incredible footfall all year long.
"We're a bit behind England so we're looking at August, then we're going to have social distancing, then we're going to have a dreary autumn, then Christmas," he added "Meanwhile the bills are mounting, it's bleak. It's all very well having an opening date but if they're going to open to make a loss that's where the problem is."
Kitchin described lockdown as 'without a doubt, the most challenging period of myself and my wife's lives'.
Last month, Kitchin, alongside other respected chefs Nick Nairn and Martin Wishart warned of a "tidal wave of business closures and mass redundancies" if bars and restaurants have to reopen with social distancing measures in place.
They warned the "reputational change" the sector has enjoyed could now be "set back for a generation".
In a plea to the First Minister, they asked Ms Sturgeon to extend the furlough scheme beyond its current end date in October, with 'further flexibility and phasing to support businesses until at least Q1 2021'.
In addition to this, they want the government to support a 12-month rent free period, with reductions 'for as long as social distancing is required' and said a business rates holiday should be extended until the end of June 2021 'to allow hospitality to get up and trading again'.
Making their plea for help, the restaurateurs said: "Put very simply, social distancing simply does not work in most restaurants, bars and hotels.
The industry currently directly employs around 220,000 people.