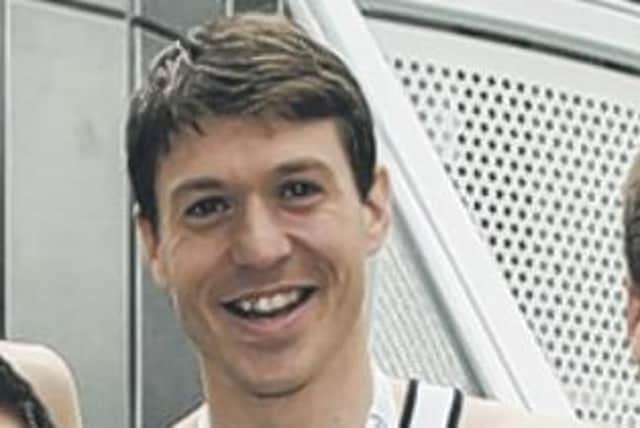 The family of James Harrison gathered at Mortonhall Crematorium this morning to celebrate his life after the accident on Mount Vernon Road, at the crossroads junction with Gilmerton Road, early on Thursday, June 25. He died from his injuries two days later.
Minister and family friend Rolf Billes opened today's service by describing Mr Harrison as having a "voracious attitude for life," adding: "He was a very much loved son, grandson, brother, husband, daddy, brother in law, uncle, friend and colleague."
Among his top achievements were competing for Great Britain in the triathlon and duathlon in earlier life.
He was also a distance runner with a love of hill running and cross country and in December last year was part of Corstorphine AAC's men's team that won the East of Scotland cross country championships.
James was also qualified as an official for Scottish Athletics and was one of their up and coming start team members.
Mr Billes said: "He was a man who lived life to the full and who was always happy to help and was modest to his own achievements."
Council officials overrode the traffic lights at the junction, stopping traffic temporarily to allow people to gather there safely.
During today's service, a recorded musical tribute was also played on the harp and clarinet to a Radiohead song and the funeral ended with Elton John's 'Circle of Life' from the Lion King, with the minister adding: "It sums up James's attitude for life and his place now in the nature of all things."